Indigenous
Why we do an "Acknowledgement of Country"
1 June 2022 Hits:710
In 2015, Christie and I, along with three other couples, spent a week in the outback meeting some of Australia's indigenous people. We were all senior pastors of large Melbourne churches, and we were allowed this opportunity thanks to a not-for-profit organisation of First Nations and non-Indigenous people. They work together to build a brighter future for this nation. *
We were significantly impacted by the people we met on this trip. We set our minds on learning more about First Nations' history and the people who inhabited this land long before white settlement. One practical response was the introduction of an acknowledgement of country at the start of every church service and on our email signatures.
Feedback
A lovely indigenous woman who was part of Bayside Church for a few months before relocating back to WA wrote to me: "Your church was the first church that I've attended that openly acknowledges the traditional people of that area and other Aboriginal groups, at every service. Thank You, Pastor."
While the feedback is mainly positive, we have also received criticisms. I understand that some people see this as tokenism, political correctness, or just another example of woke culture. So, why do we do an acknowledgement of country?
Welcome to Country
Australia's first inhabitants of the Kulin Nation would conduct a "Welcome to Country" as a respectful ceremony where elders from one group would welcome another group onto their country.
They would grant permission and treat the visiting group with all the rights and protections they offer their own. It's an important cultural activity that shows great respect and honour. But a Welcome to Country can only be conducted by an Indigenous elder.
Acknowledgement of Country
An "Acknowledgement of Country" statement shows awareness of and respect for the Traditional Custodians of the land you are on and their long and continuing relationship with the land. Unlike a Welcome to Country, it can be delivered by anyone – Indigenous or non-Indigenous.
As Christians, we acknowledge the incredible design of our creator God who, in the beginning, decided that it was right and good for the First Australians, Indigenous peoples of this land, to be resident here to care for it and enjoy its fruit.
And so, we continue the deep Indigenous cultural traditions of respect, servanthood and honour by acknowledging that we are meeting (or working) on traditional Indigenous lands. We recognise the peoples' name (Boon Wurrung in Bayside Church's case) and the name of the Aboriginal nation (Kulin Nation). We conclude by paying our respect to Elders, both past, present and emerging. In so doing, we join with the restoring, reconciling and healing work of the Holy Spirit amongst all peoples of Australia.
We hope that our acknowledgement of country may encourage others into a journey marked by respect and understanding so that we may together live in peace and harmony.
These practices aren't new – they've been part of Indigenous cultures in Australia for many thousands of years and are of great significance to many Indigenous people.
An Awful Nightmare
During this National Reconciliation Week, I invite you to imagine what it must have been like for the original inhabitants of this land in 1788.
Imagine, if you will, that a family arrived at your house and moved right in because someone told them your house was casa nullius – "nobody's house." In any case, they considered themselves better than you. They moved into the best rooms and took the best seats in the lounge and the loveliest spots in the garden. They ate your food, drank your wine, and wore your clothes. You protested, but it was all in vain, and, after some time, you find yourself working for this new family for little or no money. You are, literally, a slave in your own home.
Have you imagined that?
How did it make you feel?
Outraged, I hope!
It's the sort of stuff of which nightmares are made. You'd wake up from such a dream with your heart thumping and gradually realise this awful scenario was a bad dream ~ except it isn't.
Nobody's Land
In 1835, Governor Bourke declared Australia "Terra nullius" – "nobody's land" (or wasteland). Although many people also recognised that the Aboriginal occupants had rights in the lands, the law followed and almost always applied the principles expressed in Bourke's proclamation ~ something that didn't change until the Australian High Court's decision in the Eddie Mabo Case in 1992.
In 1788 Australia was not "nobody's land," it was inhabited by about 700,000 Aboriginal and Torres Strait Islanders who were made up of between 500 and 700 tribes. The Aboriginals tried to protest the colonisation, but the Europeans drove them from their lands or killed them. Because of massacres, plus the introduction of disease and alcohol, the Indigenous population decreased by almost 90% by 1900.
Indeed, an acknowledgement of country is the least we should do. We must do a whole lot more.
The Future
In 1835, John Batman made a treaty with the Aboriginal people. There was an exchange of goods and blankets for 250,000 Ha of land. However, this Treaty was never recognised by the authorities, so Australia remains the only Commonwealth national government that has not signed a treaty with its Indigenous people.
Tasmanian Aboriginal writer and activist Michael Mansell said, "A treaty would break the 200-year-old cycle of governments not negotiating with the Aboriginal people…It would say, 'we're no longer just going to do things to them, but that they're included and empowered."
A Treaty would provide a framework for negotiations on indigenous welfare, employment, education, health and land ownership. I hope that the new Federal Government will take the issue of the Treaty seriously. So far, the signs are promising.
Australians Together has some excellent resources that can help you understand the importance of a treaty.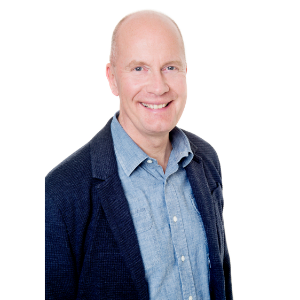 Rob Buckingham
Senior Minister
Share Us