Ephesians
heavenly realms
Who are the Rulers and Authorities in the Heavenly Realms? (Eph 3)
16 June 2021 Hits:642
No doubt, Paul's letter to the Ephesians is one of his most impressive works. It's a masterpiece written during the first of three prison terms. But some of the letter is hard to understand (1 Peter 3:16). Consider Ephesians 3:7-12…
"I became a servant of this gospel by the gift of God's grace given me through the working of his power. Although I am less than the least of all the Lord's people, this grace was given me: to preach to the Gentiles the boundless riches of Christ, and to make plain to everyone the administration of this mystery, which for ages past was kept hidden in God, who created all things. His intent was that now, through the church, the manifold wisdom of God should be made known to the rulers and authorities in the heavenly realms, according to his eternal purpose that he accomplished in Christ Jesus our Lord. In him and through faith in him, we may approach God with freedom and confidence."
Pretty heady stuff, right? So, what's Paul teaching here, and who are these rulers and authorities in the heavenly realms?
Paul tells us that the mystery that was kept hidden for past ages is now revealed. Mystery (Gk. musterion) means "to shut the mouth, to keep a secret." In other words, the Tanakh (Old Testament) only gave partial revelation. It's like reading a book with the last chapter missing or one of those annoying programs that end with "To be continued." Aaaaagh, you mean I have to wait a whole week to find out what happened? Well, people waited more than a week for Messiah and all he would accomplish.
But now the mystery has been made plain to everyone … by revelation (Eph. 3:3). The Greek word here is apokalupsis and means "to turn the light on or lift a veil." It's the same word used for the book of Revelation. In other words, Revelation is no longer a mysterious book. It's a disclosure of knowledge, the revelation of Jesus Christ. Our English word "apocalypse" comes from this and is often thought of as war and cataclysmic events, but this is an injustice to the original meaning.
One of the Apps I love on my phone is the flashlight. Who hasn't found themselves in a dark room (like trying to find the toilet at night)? Click on the handy phone flashlight, and all will be revealed. That's the meaning of apokalupsis.
The mystery of Christ, which was not made known to people in other generations, has now been revealed (apokalupto = to take the cover off) by the Spirit to God's holy apostles and prophets. "And to make plain (by shining a light on it) to everyone the administration of this mystery, which for ages past was kept hidden in God, who created all things."
I love the picture here. I enjoy cooking and one of the delights of spending hours preparing a meal is its revelation. Gathering the family (which sometimes takes way too long) and lifting the lids off the pots and pans so people can see and smell what's been lovingly made. That's what God has done. For ages past, he's been preparing the gospel meal for all people. Paul gets to "lift the lid" off this astounding truth. It looks and smells great. It's good news for all people. (Thought: If your message stinks, it's not the gospel!).
And now, the Church, Christians, you, and I get to lift the lid on this good news too.
"His intent was that now, through the church, the manifold wisdom of God should be made known to the rulers and authorities in the heavenly realms." This statement literally means "those in charge" and probably refers to certain classes of angels holding dominions entrusted to them in the spirit world.
The Bible reveals a hierarchy amongst angelic beings. There are the chief (or arch) angels like Gabriel & Michael. Lucifer may have been one of these before pride led to his fall. There are also Cherubim & Seraphim. The same hierarchical structure exists amongst fallen angels (demons). That's why we are to "Put on the full armour of God, so that you can take your stand against the devil's schemes. For our struggle is not against flesh and blood, but against the rulers, against the authorities, against the powers of this dark world and against the spiritual forces of evil in the heavenly realms" (spiritual jurisdictions, Ephesians 6:12).
It's these malevolent spiritual forces that Jesus disarmed and triumphed over by the cross and "made a public spectacle of them" (Colossians 2:15). Such an outstanding victory.
Angels are not omniscient any more than humans. They are learning and growing (1 Cor. 4:9, Hebrews 12:22). Peter says of the gospel, "Even angels long to look into these things" (1 Peter 1:12). Angels learn from the church, from Christians, the reality and riches of the wisdom of God.
And then Paul prays that this revelation becomes transformative in each of our lives (vs. 14-21). When we abide in this truth, nothing is impossible…
For this reason, I kneel before the Father, from whom his whole family in heaven and on earth derives its name. I pray that out of his glorious riches he may strengthen you with power through his Spirit in your inner being, so that Christ may dwell in your hearts through faith. And I pray that you, being rooted and established in love, may have power, together with all the saints, to grasp how wide and long and high and deep is the love of Christ, and to know this love that surpasses knowledge – that you may be filled to the measure of all the fullness of God.
Now to him who is able to do immeasurably more than all we ask or imagine, according to his power that is at work within us, to him be glory in the church and in Christ Jesus throughout all generations, for ever and ever! Amen.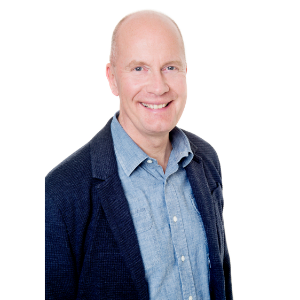 Rob Buckingham
Senior Minister
Share Us