Bible
faith
Which Bible Should I Read?
13 November 2019 Hits:2342
I had an email from a Bayside Church member recently in which he told me of his greater commitment "to reading the Bible first, then working later," rather than getting up and working straight away. He then went on to ask me which Bible translation he should use, asking specifically about The Passion Translation (TPT), which comes in for quite a lot of criticism online.
And so, here are some things to consider when choosing a Bible and learning to read and study it effectively.
Translating is tough
An important thing to consider when choosing a Bible is the difficulty of translating something from one language to another.
For example, some words cannot be translated from one language to another because there is no equivalent word. Consider the dilemma for Bible translators in PNG where there is little or no knowledge of sheep. The figures of sheep, lambs, and shepherds figure so prominently in the Bible, so what were the translators to do to remain faithful to God's Word? Should they translate word for word, making up a new word for sheep (or using the English one) and teaching the people what a lamb is? Or should they find the closest equivalent to sheep in the local culture? They ended up choosing the second option, which meant the words sheep and lamb were translated as "pig" in the PNG Bible.
So, Jesus is the "Pig of God who takes away the sin of the world." It sounds awful to us and would be offensive to Jewish or Muslim readers, but they had to translate it in a way that the local people could understand God's Word.
The same happened for the translators of the Inuit Bible because there is no word for "joy" in the Inuktitut language. The translators puzzled over this for a long time and finally settled on the best metaphor they could find – the wagging of husky's tails while enjoying food after a long expedition. And so, "There is more tail-wagging in heaven over one sinner who repents than over ninety-nine righteous persons who do not need to repent." "The fruit of the Spirit is love, tail wagging, peace…"
The same is true when it comes to English because certain words in Hebrew, Aramaic, or koine Greek have no easy translation in English.
Word or meaning?
I was recently reading a novel in which the following expression was used: "He was behind the eight-ball from the get-go." While I know what the author meant, I wondered how my friends would go with this whose first language is not English. And how about people reading this, two or three thousand years from now? Would a word-for-word translation help them, or would it be better to translate the concept? I believe the latter is the better answer, and so it is with the Bible.
A word for word translation (KJV, NKJV, NASB, Amplified) is okay but tends to be very wooden and not easy to read, and some ancient concepts don't translate. Consider Jeremiah 1:11-12 as an example. The NKJV puts it this way:
"Jeremiah, what do you see?"
And I said, "I see a branch of an almond tree."
Then the Lord said to me, "You have seen well, for I am ready to perform My word."
The modern English reader is left bewildered by this exchange between God and the prophet, as it makes no sense to us at all. A study of the Hebrew language reveals the answer: the Hebrew word for almond tree is shaqed, whereas the word translated "I am ready" is shaqad. The author is using a play on words that gets lost in translation. And so, this is a 3000-year-old equivalent of "behind the eight-ball from the get-go." God is telling Jeremiah that he's going to be true to his word. This meaning is brought forth clearly in The Message Bible (MSG), a Bible that word-for-word proponents invariably criticize:
God's Message came to me: "What do you see, Jeremiah?"
I said, "A walking stick—that's all."
And God said, "Good eyes! I'm sticking with you.
I'll make every word I give you come true."
The New International Version (NIV) gives a helpful footnote explaining the true meaning and does this throughout its translation.
What Bibles and study tools do I use?
I enjoy reading and studying the NIV as it's a "Thought for Thought" translation rather than word-for-word. I supplement the NIV with the New Living Translation (NLT), MSG, and TPT. I refer to others as necessary.
Bible Gateway and Bible Hub apps and websites are excellent study
resources. Bible hub has a button for HEBREW (OT) and GREEK (NT), so you can go deeper into words you'd like to get a fuller meaning on. Greek and Hebrew are much more expressive than English, so we lose a lot in translation into our language. For example, four Greek words describe various kinds of love. In English, we have "love." It's the same with "Praise," where there are seven different Hebrew words.
I also highly recommend:
The Jewish Study Bible
The Jewish Annotated New Testament
The New Interpreter's Study Bible
I believe The Message Bible is an excellent translation (not just a paraphrase) of the Bible as Eugene Peterson is a Greek and Hebrew scholar who brings the meaning of ancient documents into modern vernacular in a way that reflects the original sense.
Buyer beware!
Beware: There are no perfect translations of the Bible, which is why I encourage you to read several versions. The Bible is the accurate and reliable Word of God in its original languages. It needs to be studied in its cultural and historical context to determine the original meaning. Then bring that meaning into your life and incarnate the truth. The Bible is not a static document. It is alive and active (Hebrews 4:12)
The Bible also needs to be re-translated regularly to keep up with language changes. For example, it would be tough for us to understand the original 1611 KJV because English has changed so much. Consider John 3:16, in the 1611 King James Version:
"For God so loued þe world, that he gaue his only begotten Sonne: that whosoeuer beleeueth in him, should not perish, but haue euerlasting life." We get the gist but we wouldn't want to do all our Bible reading and study with this translation.
So, love God's Word. Read it, study it and, most importantly of all, put it into practice. Be like Jesus, who was the Word made flesh.
For more on this topic:
Sermon: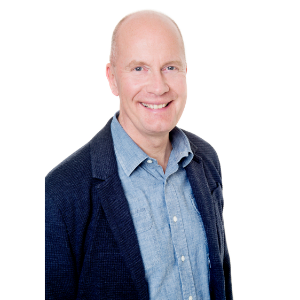 Rob Buckingham
Senior Minister
Share Us