End Times
eternal
eternity
Prophecy
Science
When the Sun Dies
9 May 2012 Hits:3051
The astronomer was fascinating. We got a clear look at Mars and Venus and then checked out some of the phenomenal clusters of stars that can't be seen with the naked eye. Then he directed us to a distant star that appeared red. He told us that when stars appear red it means they are starting to burn out. The star is Chi Cygna and is about 550 light-years from earth.
What he said next surprised me. He told us that our sun is also starting to burn out and appears red from outer space. Chi Cygni has swollen in size to become a red giant star so large that it would swallow every planet out to Mars in our solar system. Moreover, it has begun to pulse dramatically in and out, beating like a giant heart. As a sun-like star ages it begins to run out of hydrogen fuel at its core and like a car running out of petrol its "engine" begins to splutter.
Now before you start to panic, our sun still has plenty of time left and it's more likely that humankind will end up destroying itself by its own sins and shortcomings. But one-way or another life, as we know it now, will one day cease to exist. This is sobering especially in a world full of people who seem to live life with no thought for tomorrow, of anything changing, and no expectation of a future judgment or Second Coming. The Bible speaks directly into this in 2 Peter 3:3-14. Find a Bible and read this amazing prophecy.
These verses speak of a future when "the heavens will disappear with a roar; the elements will be destroyed by fire, and the earth and everything done in it will be laid bare …That day will bring about the destruction of the heavens by fire, and the elements will melt in the heat. But in keeping with his promise we are looking forward to a new heaven and a new earth, where righteousness dwells."

Years before the sun burns out, the earth will be subjected to massive radiation as the sun starts its destabilisation process and life on earth will change dramatically.
The astronomy lesson in Africa was a timely reminder of the finite nature of life on earth. As the Bible says, "What is your life? You are a mist that appears for a little while and then vanishes" (James 4:14).
Let's make every moment count for eternity!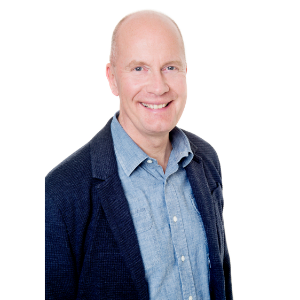 Rob Buckingham
Senior Minister
Share Us