Christian living
Christianity
Jesus
What if the Whole World Were Christian?
10 November 2021 Hits:547
I was recently asked if I thought the world would be a better place if everyone were a Christian. My immediate response was yes. But the answer did not sit well with me and, upon further reflection, I said, "actually, I'm not sure. I would hope so, but maybe it wouldn't." Here are the reasons I changed my mind.
Extreme Examples
The answer to the question depends on what kind of Christian you have in mind. If it is any of the following, the answer is no. No, the world would not be a better place if everyone was a Christian. Consider:
Christian snipers in Beirut.
Catholics and Protestants blew each other up in the Northern Irish Troubles.
The Lord's Resistance Army that wanted to create a Ugandan state based on the Ten Commandments.
Plus, the Spanish Inquisition, Salem Witch Trials, and forced conversions to Christ during the Crusades.
Those "Christians" certainly did not make the world a better place.
Modern Examples
On social media, I am frequently exposed to Christians acting in anything like a Christian manner. Unkind, judgemental, accusatory, argumentative, aggressive, you name it. There is a definite lack of the fruit of the Holy Spirit (Gal 5:23-24). I try and reason with such people but often to no avail. I wonder how they treat people in their workplaces and families.
And yet, they all say they are Christian, but there is a disconnect between their faith and actions.
Christians at War
The disconnect invariably comes from what is taught in their local church. Spiritual warfare is consistently aimed at personalities like politicians even though "our struggle is not against flesh and blood." And so, they are constantly "at war" with the world rather than "in love" with it like God is (think, John 3:16).
I know where they are coming from because that used to be me. When I became a Christian in the late 70s, we thought the antichrist and Illuminati were about to launch the Great Tribulation and a One-World Government. Communism was taking over the world, and non-Christians (and lukewarm Christians) would be left behind after the rapture. Of course, none of this happened.
It is sad to see history repeat itself and a whole new generation of conspiratorial Christians waging war on nothing! The enemy has changed, but the mindset remains the same. The world is NOT a better place by the attitudes and behaviour of these Christians.
History Repeats
The Moral majority and religious right were born out of a movement protesting against desegregation in the 1960s USA. Around this time, Christian schools opened because white Christians didn't want to have mixed-race classes, which were perceived as unholy. The home-schooling movement followed in the 1970s.
Later, the religious right added abortion and LGBTIQA+ people as enemies to fight because this religious brand constantly needs an enemy to survive. It keeps people in fear and leverages this fear to generate commitment and cash. People will donate time and money to a cause they perceive will help win the war against … (fill in the blank of whatever the current enemy is).
Inventing an Enemy
For many years, communism was the target of the religious right's attention. When the Berlin Wall fell, it was time to identify a new social enemy against which the religious right could mobilise. Enter cultural Marxism, "the perfect post-communist adversary located specifically in the cultural realm – academics, Hollywood, journalists, civil rights activists and feminists. It has been a mainstay of conservative activism and rhetoric ever since."
The global pandemic has provided fertile ground for Christians who love to play the victim. It is a new Cold War waged against the so-called elites. But Cultural Marxism is a conspiracy theory just like all the other "alternative facts" spread by Christians at war. The world would not be a better place if everyone were like this.
UnChristian
In the early 2000s, the Barna Foundation commissioned David Kinnaman to conduct "groundbreaking research into the perceptions … sixteen to twenty-nine-year-olds" have of Christians. What they discovered should shock and challenge all Jesus' followers. These young adults perceived Christians to be hypocritical, anti-gay, judgmental, and insensitive. The research published in UnChristian is one of the most challenging books I have ever read.
It is a sad indictment upon the church that produces disciples of Jesus that are nothing like Jesus. Jesus, the man who hung out with the poor and side-lined and who ate with the unclean. He was scathing towards those who were religious but lacked mercy, who "shut the door of the kingdom of heaven in people's faces" (Matthew 23:13). The world would certainly NOT be a better place if all the Christians were unchristian.
The Genuine Article
The world needs to see authentic Christianity – people who are honest about their failures and mistakes. We owe it to people to apologise for our missteps. To open our lives to the transforming power of the Holy Spirit to make us like Jesus. We read the gospels to investigate what Jesus was like, who he spent time with, how he spoke, and interacted with people. We pray that we will progressively become more like him. Not people locked away in church buildings or protesting against this world, but people who get their hands dirty in helping the poor. We welcome the excluded even though we know that other Christians will criticise us and leave the church because "those people are here." I know because I have experienced this firsthand.
On October 23 1915, Albert Einstein published an astonishing 3-page critique of the growing "Christian nationalism" in the country of his birth. He argued that the problem with hateful Christians is their departure from Christianity. Written in his native German, the little essay is titled "Meine Meinung über den Krieg" or "My Opinion of the War." It ends with the beautiful words (translated from his German): "Yet, why so many words, when I can say it all in a single sentence, and indeed in a sentence that is most apt for me as a Jew: Honour your master, Jesus Christ, not only with words and songs but, rather, foremost through your deeds." Apparently, the antidote to violent, nationalist Christians is … Christianity!
I think it would be helpful to rephrase the question. "Would the world be a better place if everyone were like Jesus?" It's a massive YES from me!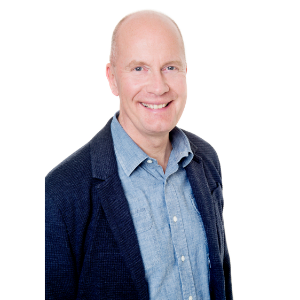 Rob Buckingham
Senior Minister
Share Us