Antichrist
Bible
COVID-19
End Times
suffering
What Does the Bible Say About the Coronavirus?
18 March 2020 Hits:114954
In all my life, I haven't seen anything like what we're currently watching unfold around the world. The spread of Covid-19 (the Coronavirus) is evolving moment by moment, and every nation is responding in the way they deem necessary.
In Australia, gatherings of more than 100 people are now banned, and so many churches (including Bayside Church) are ceasing their weekly meetings and opting for online options and small groups. This is likely to be the case for at least six months, maybe longer!
Of course, this is not the first time the world has faced a pandemic. 36 million people died from HIV/AIDS, which was first identified in 1976. In 1918, 500 million people were infected with the Spanish flu, with up to 50 million causalities. Before that, you have to go way back to 1346 when 200 million people died from the Bubonic Plague.
But this is the first time in our lifetime that we have seen a global pandemic with such far-reaching consequences. So, what does the Bible say about the Coronavirus? There are several things …
This Is Not Revelation 13
Coronavirus is not the end of the world, it's got nothing to do with an antichrist or the Mark of the Beast. I know some Christians will be very disappointed by this. I've met people who relish disasters because they somehow (in their mind) fulfil end time Bible prophecy. And this is not a new phenomenon. While the Black Plague ravaged Europe in the 1300s, people became convinced that their Jewish neighbours were secretly poisoning Christians' wells. Conspiracy theories about Covid-19 range from believing the disease is a bioweapon to the result of eating bat soup. No, the Coronavirus has nothing to do with Revelation 13.
It Probably Has More to Do with Leviticus 13
According to the Encyclopedia Judaica, medicine and religion were closely connected for Jews in ancient times. Priests were "the custodians of public health," and Jews in biblical times regarded the physician as "the instrument through whom God could affect the cure." This is the picture we see in Leviticus 13, which, although it may sound somewhat elementary to our ears, was very progressive for its time (around 1500 years before Jesus).
According to Leviticus 13:21, the priest was to inspect someone who had a disease and could "isolate the affected person for seven days."  He would then re-examine them and could "isolate them for another seven days." Fourteen days! Sound familiar? The diseased person "must live alone; they must live outside the camp." And if they did walk around, they had to "wear torn clothes, let their hair be unkempt, cover the lower part of their face and cry out, 'Unclean! Unclean!'" By the way, my favourite verse from Leviticus 13 is verse 40, "A man who has lost his hair and is bald is clean." Amen!
So, Coronavirus isn't about Revelation 13. It has more to do with Leviticus 13. So:
Act According to 1 Corinthians 13
Consider, a few weeks ago, Aussies (and others) were demonstrating a whole lot of love. We were buying goods to be sent to areas ravaged by bushfires, we were donating money and putting others first. But not anymore. Now we're emptying supermarket shelves, stockpiling rice and pasta, and fighting over toilet rolls. In a few weeks, we've seen the very best and the very worst of humanity. What we need is more of 1 Corinthians 13:4-7.
Love is patient, love is kind.
It does not envy, it does not boast, it is not proud.
It does not dishonour others, it is not self-seeking, it is not easily angered,
it keeps no record of wrongs.
Love does not delight in evil but rejoices with the truth.
It always protects, always trusts, always hopes, always perseveres.
Love never fails
Now, there's some truth to live by.
Coronavirus isn't about Revelation 13, it's more like Leviticus 13. So, let's act according to 1 Corinthians 13 until Romans 13 runs its course.
"Let everyone be subject to the governing authorities, for there is no authority except that which God has established. The authorities that exist have been established by God. Consequently, whoever rebels against the authority is rebelling against what God has instituted."
Now, I know these verses have been and can be abused. I've written about this elsewhere in a blog Are All Governments Established by God?, but now would be a great time to listen to our leaders and put into practice their directions, for the common good. I encourage you to pray for all who are in authority and everyone who is unwell. Pray for our health and medical practitioners as well as emergency services. Look out for the most vulnerable, and stay connected as much as you can. Love courageously and be like Jesus to those around you.
Read Rob's other blogs on the Bible and Covid-19: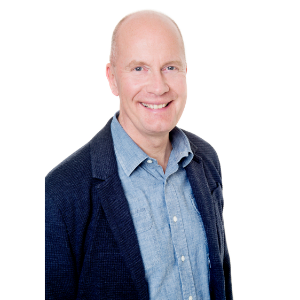 Rob Buckingham
Senior Minister
Share Us