Discipleship
There are no Losers
10 August 2010 Hits:2757
We live in an age where political correctness has gone crazy and where everyone has to win or get a prize.  Having only one winner just wouldn't be "fair", and we might end up hurting people's delicate feelings.  This was typified on a Disney sitcom I was watching a while ago with my kids where the one of the characters said, "There are no losers, only winners – and people who are not them!"
A classic example of this happened recently when 54-year-old Emma Czikai announced a lawsuit for $4.3 million against Simon Cowell.
Emma appeared on the top rating show "Britain's Got Talent" last May and claims she was ridiculed, humiliated and degraded in front of 20 million viewers.  Cowell said she had a "horrible singing voice" and actor Amanda Holden added, "I just can't see how she can't see that she can't sing."  Emma "sang" the stunning song "You raise me up" and Cowell said, "It is a beautiful song when you're not singing it!"
After having three attempts at the song Emma blamed the volume of the backing track and then blamed the microphone.
Was Emma Czikai right or wrong?  Can she sing?  Is she a victim of unkind comments or just an honest appraisal from people like Simon Cowell, Amanda Holden and Piers Morgan?  Before reading on, click on this Youtube link and form your own opinion:
http://www.youtube.com/watch?v=ly3wMKDVFWY
Emma is blaming the judges for taking away her "self-respect and dignity in order to boost ratings and profit."  She also attributes numerous painful medical complaints to her experience.  Emma was given a second chance on "Britain's Got More Talent" some time later and performed marginally better.
There are truths that this incident should remind us of.  Firstly, Paul the apostle taught "do not think of yourself more highly than you ought, but rather think of yourself with sober judgment" (Romans 12:3).  In other words, learn to have a correct assessment of yourself, your gifts and talents.  What are you good at and what are you not good at?  If you can't sing then don't go on a national talent contest as a singer.
Secondly, you need people around you that can give honest input before you step out and embarrass yourself.  Proverbs 27:6 says "wounds from a friend can be trusted but an enemy multiplies kisses".
And thirdly, realize that there is only ONE first prize.  The Bible teaches, "Do you not know that in a race all the runners run, but only one gets the prize? Run in such a way as to get the prize" (1 Corinthians 9:24).   That's good advice for a world that increasingly teaches there are no losers, only winners – and people who are not them!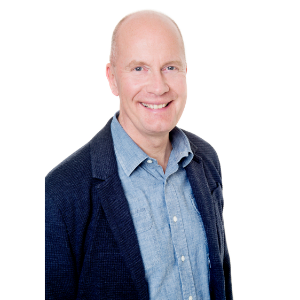 Rob Buckingham
Senior Minister
Share Us