conspiracy theory
COVID-19
politics
The Great Reset is Real
3 February 2021 Hits:1197
Throughout the craziness of 2020, you may have seen or heard multiple mentions of something called "The Great Reset."
Some believe that this "Reset" is a plan developed secretly in an underground concrete bunker in Switzerland that is now being rolled out to enslave most of the world's population. A viral French YouTube documentary warns that The Great Reset will bankrupt people.
Media commentators and politicians from Canada, Europe, the UK, and the USA have been warning about it in a campaign called "Stop the Reset". I have also seen blog posts, articles, emails, and Facebook posts all warning Christians that the Great Reset is ushering in the mark of the beast, a cashless society, and The Great Tribulation. I have even heard a sermon where the speaker suggested that we choose between God or The Great Reset.
What is The Great Reset?
The Great Reset IS real but it's far from being a secret plot. It is a movement that has been entirely out in the open. The name comes from the 50th annual meeting of the World Economic Forum (WEF) convened by His Royal Highness Prince Charles, which people attended from business, government, and NGOs. The WEF was held in June 2020 in Switzerland.
The WEF focused on what the world will be like post COVID. Every human knows that the world has changed (and will further change) due to this pandemic. Lockdowns, masks, limited travel, widespread death, and illness have impacted individuals, churches, and communities. The WEF said, "The simultaneous disruption caused by the COVID-19 crisis in nearly every country around the world has forced societies into a moment of pause and reflection on what is truly of value. Rebuilding the post-pandemic economy in this spirit will require a more comprehensive definition of economic success to serve as a guide for the economic recovery."
Klaus Schwab, WEF's founder, and chairman suggested that "A better economy is possible but we need to reimagine Capitalism to do it" (see reference). International Monetary Fund director Kristalina Georgieva's opening speech said, "COVID 19 needs growth that is greener, smarter, and fairer."
Prince Charles called for a re-invigoration of science, technology, innovation, net-zero emissions, green investments, and green public infrastructure projects. The rest of the annual meeting and subsequent discussions contained various ideas that appeal to some of us and not others (see reference).
Carbon taxes, investment in education and health, changes to safety nets such as unemployment benefits, better support for charities, labour market flexibility, and a complete change in how we work were all discussed.
Conflicting Opinions
This WEF recovery plan has been interpreted as sinister by many groups reflecting the breakdown in societal trust we have seen for a few years (see reference). Interestingly, the diverse voices warning against this Great Reset are all making wildly opposite and contradictory claims. For example:
Prominent conservative commentators are warning that the Great Reset is a plot to destroy capitalism and impose socialism.
Left-wing activists are warning that The Great Reset is using the pandemic to introduce unfettered capitalism.
Libertarians are warning The Great Reset is nothing more than the beginning of complete and utter totalitarianism (see reference).
Others say it will usher in an era where all laws are removed, leading society to descend into lawless chaos.
Several commentators believe that the Great Reset is not a reaction to the pandemic at all. They say the Reset framers deliberately engineered the virus and released it as part of their overarching evil agenda.
In researching this blog, it became clear that few people commenting on The Great Reset had read any material in-depth, listened in full to any interviews about it, or taken the time to reflect on it. The one idea has spawned a plethora of contradictory concepts. Bluntly, they are all filtering the event through their own eyes and using suspicion of the new amid the anxiety caused by COVID19 to further their agenda.
The Great Reset has been hijacked. The usual collection of fears and worries repackaged to cast suspicion on it: a new world order under cover of a crisis led by secret elites, leading to a cashless society, poverty, and Microchips in vaccines. The posts were universal in whipping up fear, suspicion, mistrust and called for rebellion, anger, and (excuse my cynicism) financial donations.
My reactions:
The first is that the pandemic is a reminder that only God is in charge. Nothing is permanent, and the events of 2020 have shown this to be true. Whether it was the ability to give a hug at church or freely hop on a plane for a week on a Queensland or Thailand beach or go to school, these things have proven to be shockingly transitory. The Bible says that only God is trustworthy, the same yesterday, today, and tomorrow. God has been faithful to billions of individuals for tens of thousands of years. He's not about to change now!
Second, I believe that God has long had an intention for resets for humanity. Even a casual reading of history will show that the world has reset regularly. Crises usually speed up this process. The current pandemic has already caused many to reset relationships with families, communities, neighbours, and strangers seeking to live out a new order based on our relationship with God (Hebrews 9:10).
Thirdly, we need to understand that 'Great Reset' is a "brand" describing several options and possibilities for the future. Far from being secret, the Great Reset has an official website. Prince Charles, Justin Trudeau, and Boris Johnson are all openly talking about it. Time magazine has an entire section of its website focussed on it. The information is there. None of this has been "done in a corner" (Acts 26:26).
Further, we need to understand that every country cannot simply impose the various ideas suggested by the WEF. No global discussion operates that way. Look at the very different stages countries are at with climate change. Each country will have to debate and decide what aspects of the ideas they will adopt. Some have already implemented the concepts, and others never will. Everything in the world operates in this way!
Fourthly, as Christians, we need to be inserting ourselves into those ideas. We have a vital interest in building a world that is just, sustainable and fair. From Isaiah to Malachi, the Bible's prophets cried out against injustice toward the poor again and again. We have seen incredible success worldwide, with severe poverty reduced from almost 50% of the world's population to under 10% in fifty years. But now, COVID has reversed that trend for the first time in decades. How do we fix that? How do we continue to lift the poor out of poverty? We need to ensure that entrepreneurs and NGOs are supported to create sustainable paths for global business to continue to end poverty and build freedom. That is what The Great Reset is all about. When you consider that the Bible speaks over 2000 times of God's people's responsibility to aid the poor, The Great Reset is a very Christian concept!
Be kind to each other!
Finally, I appeal for us to talk in love as we debate our ideas. Respect seeks to listen before speaking. It seeks truth, not sensationalism. It seeks hope, not fear. There are so many frightened people around us. Jesus watched them, wept for them, and loved them. How do we, as Jesus' followers, take actions to show love to our neighbours? So, the next time someone posts on Facebook saying there is a "Great Reset," encourage them that there is indeed one and help them understand that it is highly Christian in its goals and not some evil plot!
I know this blog will disappoint some people, especially those who are strangely looking for signs of antichrist, cashless society, one-world government, and the Mark of the Beast. If that's you, feel free to keep searching because The Great Reset has nothing to do with those things.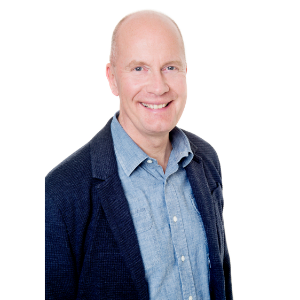 Rob Buckingham
Senior Minister
Share Us