Roman Catholic Church
Some Thoughts on George Pell
27 February 2019 Hits:4769
Despite the media suppression order, many of us were well aware that George Pell was found guilty on December 11th last year in a unanimous Jury decision. Pell was found guilty on five charges – one charge of sexual penetration of a child under 16 and four of indecent acts with a child. The abuse happened in the 1990s at St. Patrick's Cathedral while Pell was Archbishop of Melbourne.
There are others who have come forward to accuse George Pell of abusing them, about whom the general public will never hear. Some victims don't want to go public for all kinds of reasons. [1] What we know from other cases is that those who do come forward are usually just the tip of the iceberg.
George Pell is due to be sentenced on March 13th, but was taken into custody yesterday (February 27th). The offenses carry a maximum jail term of ten years. George Pell maintains his innocence and his legal team has indicated that he will appeal the conviction.
One of the boys Pell abused was just 13 at the time. The following year he turned to drug use and was diagnosed with PTSD and depression. Sadly, this young man died from a heroin overdose when he was 30. There are tens of thousands of stories like this from children and adults who have been abused by priests, ministers, teachers, and others in positions of authority for decades in many nations.
Response to Andrew Bolt
Journalist Andrew Bolt has spoken out against Pell's conviction stating that one of Pell's abuse victims, now dead after a heroin overdose, denied being abused by a priest when asked by his mother. Bolt also said the other victim who gave evidence in court did not speak about the incident for many years. [2] What Andrew needs to understand is that the vast majority of abuse victims NEVER come forward. The number one reason for this is the shame they feel as a result of their experience. Only one in seven female adults who were victims of sexual abuse report the abuse. It is even lower for men. Only one in ten children report sexual abuse while they are children. The recent Royal Commission found that it took on average 23 years to report child sexual abuse, and longer again for men who take an average of 27 years.
What about the victims?
I've closely followed the Royal Commission into institutional responses to child sexual abuse and, like most people, I've been horrified by what I've heard. In past decades we were just unaware of the extent of the harm (sexual or otherwise) perpetrated in our schools, churches, orphanages and other institutions. I am so glad these things have now been brought into the light, and many of the abusers have been found guilty and justly punished.
My heart goes out to those who have suffered abuse at the hands of those who should have been their protectors. I cannot imagine the fear faced by young children knowing they were powerless to stay safe from adults who abused them or from others who would just not listen to their cries for help.
It's alright to be angry
I understand the anger felt by the victims and their families. I am angry too, and so is God. The Bible continually calls upon those who follow Jesus to defend the widows and orphans, the children and the marginalised. Those who say they follow Jesus and yet use their power to abuse the powerless will ultimately suffer severe judgement. The prophet Isaiah wrote, "Woe to those who enact evil statutes and to those who constantly record unjust decisions, so as to deprive the needy of justice and rob the poor of My people of their rights, so that widows may be their spoil and that they may plunder the orphans. Now, what will you do in the day of punishment, and in the devastation which will come from afar? To whom will you flee for help?" [3]
Jesus put it this way, "But if anyone causes one of these little ones who believe in Me to stumble, it would be better for him to have a large millstone hung around his neck and to be drowned in the depths of the sea." [4]
If you're angry with God or the church or both, I encourage you to express it in healthy ways. God is not put off by your resentment; in fact, some of the Bible's authors strongly verbalise their anger and questions to God ~ why have you allowed this to happen to me? Where were you when I was suffering? How long are you going to wait until you help me? Why are you permitting others to hurt me? Read the Psalms, and you'll find many of these questions and accusations from the writers, and God seems quite comfortable with people expressing themselves to him in this way. I urge you to process your feelings with God and grow closer to him as a result.
Other Considerations
Another thing that's worth considering is that the presence of a counterfeit means that the genuine article must also exist. No one would make a counterfeit $7 note because there's no such thing. The presence of phony and abusive priests and ministers, as tragic as that is, also points to the fact that most men and woman in these positions are not fake, they're the real deal.
I encourage you to look for a church community that is safe, one that has proper processes and policies in place to protect all people, especially children and the vulnerable. While no church is perfect, it is possible to find a community of believers where you can grow in your faith and contribute to making the world a better place. It's also in a community that you can find a measure of healing as well as the strength to live beyond what has happened in your past.
And if you have offended by sexually abused children (or adults) I encourage you to come forward, not only to receive justice but also to get help. The abuser has invariably been abused and there is support available.
If you are struggling, please call Lifeline on 13 11 14 or the LightFM Careline on 9583 2273.
[1] Most victims of abuse do not make themselves known. Some have already dealt with the effects of abuse on their own; others don't want to drag all the painful memories up again. Some don't want their identity known or don't want to go to court. Other victims think they are the only ones who experienced abuse, and it's not until someone else comes forward that they realise they're not the only one. That is why we often see others claim to be victims of abuse once one person has told their story. Then there's the very real effect of Stockholm Syndrome, where the victim develops feelings of trust or affection towards a captor.
[2] https://www.news.com.au/national/andrew-bolt-says-cardinal-george-pell-was-fasely-convicted-of-sexually-abusing-two-boys/news-story/093735c7e28d42350460f05d0aca7b00
[3] Isaiah 10:1-3
[4] Matthew 18:6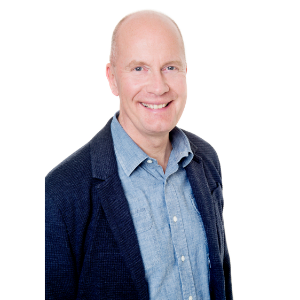 Rob Buckingham
Senior Minister
Share Us