the Church
Should the Church Defend its Rights?
4 November 2020 Hits:874
One of the things I've enjoyed doing this year is the weekly "Tuesday Night Live" on Facebook and YouTube. I began it back in April when it became clear that churches were not going to meet in-person for some time. I considered this one way I could stay connected with our people, encourage them through the global pandemic, and teach the Word. The feedback I've received from many people has been overwhelmingly positive. I plan to keep it going!
Last night, I was asked this question, "Hi Rob, do you think that the churches should test s116 of the Constitution for the free exercise of religion. Given the constraints of lockdown?" It's a good question.
Looking at the Constitution
There are four prohibitions on the Commonwealth in this section of the Australian Constitution:
Establishing any religion
Imposing any religious observation
Prohibiting the free exercise of any religion
Requiring a religious test as a qualification for any office or public trust under the Commonwealth.
I take it that point three is in the questioner's mind in light of religious restrictions because of the global pandemic.
Now, I'm no lawyer, but there are a couple of apparent things. Firstly, no religion is being prohibited in Australia. Yes, there are restrictions on people congregating in buildings, but churches are not banned. No one is telling Christians to stop preaching the Gospel. As I've mentioned many times over recent months, buildings are closed, but the Church is open! At Bayside Church, we've seen some amazing things happen this year as people have come to faith, grown in their faith, connected in creative ways, and reached out to those who are struggling. No one has forbidden us!
Secondly, the Constitution is a Commonwealth document, and these prohibitions apply to the Commonwealth and not to the States. The Constitution contains no direct protection from State laws, which may restrict religious freedom. Defense of religious liberty is deliberately left to the States by the Constitution's drafters. Indeed, the drafters' primary purpose in section 116 was not to protect religious freedom, "but to preserve the States' exclusive powers to regulate religious practices and local affairs."
And that's what we've seen this year – State governments enacting restrictions for the greater good and protection of the entire community. Indeed, this is what followers of Jesus want their governments to be doing. The safeguarding of people's welfare.
Around the World
Around the world, people have and are enduring significant imposts in their life because of this virus. A fact that was brought home to me last week as we prayed for my friend and colleague, Pastor Wayan Dwije, from C3Bali. Wayan passed away from COVID19 last Thursday. He was 50 years old, fit, and healthy, with no underlying health conditions.
Now is certainly not the time for the Christian Church to get litigious and demand its rights. Public church gatherings, where people congregate, sing, hug, shake hands, kiss, and lay hands on each other, are a hotbed for high risk of transmission of COVID19.
There have been some places in the world where COVID19 has been yet another excuse for authorities to harass Christians. For example, in North Korea, Pakistan, and Egypt. While this is not the case in the West, closures of church gatherings have been unsettling for people used to significant freedoms. We could endure our workplaces, pubs, restaurants, gyms, schools, and hairdressers closed, but our Churches? That felt like it was going too far for many of us. It felt like the last loss of community for many.
Some people across Australia are joining international counterparts and demanding Churches reopen and increase the services' numbers. States like NSW have now increased the number allowed in places of worship up to 300 people or one person per 4 square metres of space, whichever is less. There's a gradual easing of restrictions in Victoria, and we expect more good news this Sunday.
I don't believe a global pandemic is a time for the Church to flex its muscles and demand its rights. The Bible says that love "does not demand its own way." As you'd be aware, Christie and I have lobbied the government many times on various issues. We are in regular contact with our State and Federal MPs on several matters. But lobbying the government over our desire to meet physically during a global pandemic does not feel like the sacrificial love to which Jesus calls us.
Jesus spoke to his disciples of the Roman oppressors by saying if a Roman soldier demands you go with him for one mile, keep walking and take a second. What would going the second mile look like for Christians in Australia?
To me, that means acknowledging that religious gatherings have contributed to the spread of COVID19. We know from actual experiences that the incidence of aerosol droplets emitted in the air can spread COVID19 dramatically. In one famous case in Skagit County, Washington, 61 members of a choir met for two and a half hours of practice and conversation. That meeting resulted in 53 cases, three hospitalisations, and two deaths. Before the choir meeting, the county of 129,205 people had recorded just seven cases. Since that choir practice, 1224 people have acquired the virus, 104 hospitalised, and 23 have died.
Is this the kind of testimony we want for the Christian Church?
We have seen the example of the South Korean churches who have defied government restrictions. A third of all COVID-19 cases confirmed in the greater Seoul area came from churches who refused to stop meeting. One person in South Korea has infected more than 5,000 people in a sizeable three-church cluster in one congregation.
These stories are repeated across religious communities of multiple faiths who have defied government orders not to meet in Iran, Malaysia, the USA, and India. I grieve that the Church has inflicted a virus on people by demanding its rights. Should not the Church spread healing?
Lee Man-hee of Shincheonji Church apologised publicly over the virus's spread, but it was too late. The South Korean outbreak has triggered a public backlash in the general community against Christian churches.
The Second Mile
Going the second mile means we will seek to strengthen and not damage our witness. If the community feels that Christians are selfish, what will they think of Jesus' call to serve? If we cause undermining of public health messages, how will people respect our messages? Suppose our actions lead to infections and deaths. How will this impact our relationship with non-church members and government authorities in the future?
The desire to place our rights over others could destroy our credibility and witness in Australia. Let's admit it; the Christian Church is already on the nose with many in this country for our failure to protect children from abuse. Will we now be known for selfishness amid a pandemic?
Going the second mile means finding effective ways to serve that are outside our buildings. I have mentioned previously that the Church in Australia has never closed. Bayside's facility is not our Church. It is one place in which we gather and work. But the Church is still open. We are running discipleship courses and praying for the needy. We are supporting the persecuted Church and feeding the hungry. We have helped supply thousands of meals during the last seven months. Bayside Church has been supporting prisoners, the sick, and the elderly in Melbourne and as far off as Indonesia, Zambia, and South Africa throughout 2020. That's second-mile Christianity.
I love gathering with God's people to worship. But the Church is more than a weekly meeting in a building. To follow Jesus means taking a step of love to God and others, not just for ourselves. I invite you to walk a second mile with me as we explore safe and creative ways to gather, worship, connect, care, and love others as we love ourselves.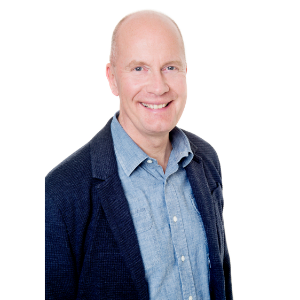 Rob Buckingham
Senior Minister
Share Us