faith
parenting
the Church
Should I Make My Children Come to Church?
21 September 2016 Hits:4592
This week on my Facebook page I asked parents to give me feedback on this question: "If your children don't want to come to church should you still bring them along?"  I went on to say, "I realise that there are many views on this and each parent(s) make their own decisions. How have you handled this one with your children? What has been the outcome?"  What followed was a very honest and respectful discussion that will form the basis of what I hope will be an informative and helpful blog.
As I expected, the comments were many and varied and reflected some strong opinions along with some gentler approaches.  Some parents answered the question with a definite "YES" – "My house. My rules. Kids don't want to eat vegetables. Do you make them? They want to stay home from school and watch YouTube. Should you let them? No. When they turn 18 … different story."  I tried the "under my roof" approach with Gigi (our eldest daughter) a few years ago.  Her response was to suggest that she'd get a caravan and park it in the driveway so that she wouldn't technically be "under our roof".  She's an awful lot like me J.
Another parent commented, "I think the most influencing factor on my opinion is that the Holy Spirit doesn't have a forceful nature; he doesn't "make" us do things. Being a Christian and attending church is a heart level decision and if parents are forcing their kids to come purely based on the "my house, my rules" way, then I can see it having a negative impact in the long run. "
Some parents reported that this has never been a necessary question, "I'm so glad I've never had to face this because [my son] loves coming to church", while others described stories of rebellion and resentment: "My brother and I were made to go to church twice on a Sunday, Tuesday prayer meeting and Friday Bible study – every week while we were under their roof. Going to church was the most important thing – came before family. I wasn't allowed to join the guides as it was on Friday. My brother has moved away from Christianity and his main reason is the way we were raised."
Parenting children is a minefield of challenges at the best of times so hopefully what follows will be some helpful things to consider when it comes to raising your children to develop a genuine faith in Jesus:
Exercise a lifestyle of worship at home
A children's pastor at a large Melbourne church wrote, "I believe the church experience, when presented in all its various expressions within the home, will make 'big' church more attractive for the entire family. From my years in children's ministry, the children who engage in the Sunday program the quickest are the ones who have already started to exercise a lifestyle of worship at home."  This man, who I highly respect, raises what I consider to be the most important issue connected with this question, that is the responsibility that Christian parents have to "instruct [their children] and teach them the ways of the Lord as you raise them" (Ephesians 6:4).
A pastor friend of mine who has been in Christian ministry for over two decades observes, "for the most part parents delegate out the responsibility for their child's spiritual growth to the church."  The church should be partnering with parents to assist them with their responsibility.  This means that Christian parents must model what it means to be Christian in every part of life by having a genuine relationship with Jesus.
Make it a conversation rather than a command
We've had a number of discussions over the years with our kids about church and we've always tried to make it a conversation rather than a command.  We explain to them why we want them to be part of church with us – it's what we do as a family.
We have healthy, age-appropriate discussions on questions of faith, morality and ethics.  We've listened when they've had problems such as finding church (youth / kids' min etc.) boring or irrelevant.  We've helped them make friends by befriending the parents of the kids they like.  One of the best things we've ever done is a Bayside family missions trip to Thailand four years ago.  Our kids made great friends with the other young people on the trip and those friendships have endured.  And we spend time in prayer for our children asking God to help them and us.
A young man at Bayside Church wrote, "I was given the option from the age of 14 and I still go to church, and very strong in my faith. If my parents would have forced me I would have felt like it wasn't my decision to believe." 
A mum wrote, "Usually a one on one chat sorts it and he's happy to attend."
Choose a good, local church
I emphasise "local" here.  I appreciate that some parents love travelling a long way to go to an exciting mega-church but this can tend to be an event rather than a community.  The likelihood is that other people are travelling an hour to get there (from the opposite direction) and your kids will make friends with theirs – and you'll live two hours away from each other.  There's nothing like being part of a church in your local community and getting to know people who live nearby.
Once you've found a good church stick with it.  Resist the temptation to church hop and becoming a Christian consumer.  Get involved as a family and make it the best church it can be because you're there.
Make church a non-negotiable for the whole family
Joshua uttered the immortal words, "But as for me and my household, we will serve the LORD."  We have a habit of gathering with our church community as a family on Saturday evenings.  Because Christie and I are the senior leaders at Bayside Church we are usually at two or three meetings each weekend.  We don't expect our kids to be at every service – one is enough. We do our best to work around social events by dropping them off at a party after church on Saturday evenings.  Sometimes they'll miss church if the party starts earlier.  It all works on a case-by-case basis and also depends on their attitude and helpfulness around the home during the week.  But most weekends church is a non-negotiable for our family.  I wish it were for all Christians.
We need to see many families make a complete shift in the current individualistic mindset towards church.  Most Western Christians see church as something to attend – or not.  People "go to church" – or not – rather than seeing church as a community of believers you "belong" to and are an active part of.
A mate of mine who's an agnostic wrote, "I think kids can learn some good life lessons in going to their families' chosen church, and I've witnessed the amazing community feeling that Bayside offers."
Another said, "Going to church is a family event, just as much as having dinner together. Both are important to 'us' as a family and not negotiable." 
A single mum in our church community said, "My kids as toddlers didn't want to go to church and especially hated kids groups. I kept bringing them despite it being extremely difficult. I stood by the word, especially Proverbs 22:6. It took a while but now I can't get them out of church. Lol.  As teenagers and preteens, they feel that Bayside is home and know it's a huge part of our lives. I'm so happy God gave me the strength and support to push through and keep attending during the tough times. Now we are reaping the blessings."
Don't beat yourself up if your kids have walked away
Even a casual reading of the Bible shows that many of God's kids rebelled against Him too – and He's the perfect parent!  If your children have rebelled – or just walked away from their faith and the church, rest in the fact that you did your best and you did what you believed to be right at the time.  Entrust your kids into the hands of a loving heavenly parent who still has their best interest at heart.
So much more could be said, feel free to comment, share and interact on this topic and let's help each other be even better parents.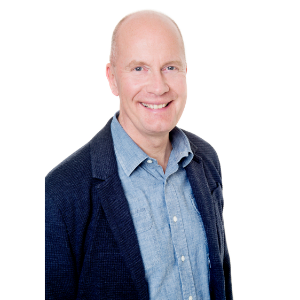 Rob Buckingham
Senior Minister
Share Us