Christian living
Church history
freedom of speech
Theology
Reformed Theology Needs a Reformation
1 August 2023 Hits:1928
Reformed theology includes a system of belief that traces its roots back to the Protestant Reformation over 500 years ago. It also contains many of the doctrines taught by Augustine in the 4th and 5th centuries.
A brief history
The Reformation was an extensive religious revolt against the abuses and authoritarian control of the Roman Catholic Church. The Reformers included Martin Luther in Germany, Ulrich Zwingli in Switzerland, and John Calvin in France. These men protested the unbiblical practices of the Roman Catholic Church and encouraged a return to sound biblical doctrine. The triggering event of the Protestant Reformation is generally considered Luther's posting of his Ninety-five Theses on the door of the Wittenberg Church on 31 October 1517.
The Theses focused on sin and forgiveness, mainly how people were to seek pardon and salvation. They protested against the Roman church and how it was selling forgiveness and pardon through indulgencies (A letter of indulgence was given in exchange for a monetary gift or a charitable deed). Indulgences often led people into poverty and reduced the amount of charity people could do. People experiencing poverty, Luther said, should be helped.
A copy of the Ninety-five Theses was sent to Rome, and efforts began to convince Luther to change his tune, but he refused to keep silent.  In 1521, Pope Leo X formally excommunicated Luther from the Catholic Church. The Reformers, their followers and successors, formed a theology that they believed better represented the original intention of scripture and Jesus for his church.
Reformed theology
Reformed theology is not a new belief system but seeks to continue apostolic doctrine. In summary, reformed theology holds to:
The authority of Scripture.
The sovereignty of God.
Salvation by grace through Jesus Christ.
The necessity of evangelism.
Reformed theology is also called Covenant theology, Calvinism, the Doctrines of Grace, or Augustinian theology. It is alive and well in Reformed Churches, some Presbyterian churches, some Baptist churches, Lutheran Churches, and the Acts 29 movement, a global family of church-planting churches that adheres to Calvinist theology.
Recognising the good
There is much in reformed theology that is good. I appreciate the high regard for scripture, the focus on Jesus and salvation, and the desire for others to experience the gospel. I acknowledge that there are various streams of reformed theology and that not all reformed theologians hold to all its tenants of the faith.
In addressing my concerns about reformed theology, I am not critical of individuals or churches. I acknowledge that people who hold to reformed theology love Jesus and are part of the Christian family. Christians have and do differ on all sorts of doctrines. I appreciate the words of 17th Century Lutheran theologian Rupertus Meldenius, "In essentials, unity; in non-essentials, liberty; in all things, charity." Having said that here are my chief concerns with reformed theology:
* Reformed theology denies people's free will
Augustine wrote, "By Adam's transgression, the freedom of the human will has been completely lost … we have lost the free will to love God." Martin Luther said, "For if man has lost his freedom, and is forced to serve sin, and cannot will good, what conclusion can more justly be drawn concerning him, than that he sins and wills evil necessarily?" I believe reformed theology has an unhealthy emphasis on sin and people's lack of free will not to sin. Their doctrine of total depravity states that human nature is thoroughly corrupt and sinful due to the fall.
While I believe the Bible teaches that "all have sinned" and that no one is righteous outside of God's grace, we witness human beings exercising their free will to do good. Most people are NOT depraved. Scripture also attests to people's inherent goodness. The Bible starts at Genesis One, not Genesis Three, with people created in God's good image. While the image has been marred, it has not been destroyed.
Reformed theology denies personal accountability
The blame for every person's sinfulness is placed on Adam. John Calvin noted, "Adam drew all his posterity with himself, by his fall, into eternal damnation." Whether we like it or not, we're all going to hell, and it's all Adam's fault. Reformed theology buys into the blame game of Genesis Three – Adam blamed God and "that woman". Eve blamed the snake, which didn't have a leg to stand on.
Reformed theology has a harmful obsession with original sin. Scripture teaches that each person is responsible to account for their sins.
Reformed theology denies Christ died for everyone
Aussie evangelist Joshua Williamson said, "If Christ died for everyone, everyone would be saved." And yet, the New Testament is replete with verses that use words like EVERYONE and ALL. The New Testament affirms that Christ died for all people. God's boundless atonement does not make salvation automatic but available for everyone. **
Reformed theology teaches an unhealthy view of predestination
There are some horrific statements made by reformed thinkers about the destiny of the "unsaved". Consider John Calvin, "not only was the destruction of the ungodly foreknown, but the ungodly themselves have been created for the specific purpose of perishing." Let that sink in. Author Alan Kurschner said, "God desires that his people are saved. He does not desire that every single individual who has ever lived live in glory with him forever. If that were the case, we have an incompetent, unhappy, and impotent God."
Erwin Lutzer (former Senior Pastor Moody Bible Church, Chicago) said, "The revealed will was that all men be saved, but the hidden will was that the greater part of mankind be damned." Seriously? Does God have a hidden will? And John MacArthur comments: "[God's] patience is not so He can save all of them, but so that He can receive all of His own …" The rest be dammed.
Have you noticed that people who say these things are always in the "saved" category? How easily we condemn people who are not us. Contrast the above quotes with Jesus, "And I, when I am lifted up from the earth, will draw all people to myself." The apostle Paul wrote, For as in Adam all die, so in Christ, all will be made alive.
For in-depth teaching on Romans 9:12-21 and why I believe those who embrace reformed theology misinterpret these verses, listen to my podcast on predestination.
Reformed theology pushes the sovereignty of God too far
Martin Luther believed, "God worketh all things in all men, even wickedness in the wicked …" John Calvin stated, "Whatever things are done wrongly and unjustly by man, these very things are the right and just works of God." It reminds me of the meme, "You're telling me that when God told Adam and Eve not to eat the fruit that he really wanted them to?"
While it is true that, because of free will and the laws of nature, God created the potential for bad things to happen in the world, to say that God works wickedness in the wicked is to deny the heart of God, who is LOVE and GOODNESS. *** James is especially concerned that we're not misled: Don't be deceived, my dear brothers and sisters. Every good and perfect gift is from above, coming down from the Father of the heavenly lights, who does not change like shifting shadows.
Reformed churches diminish the role of women
Reformed churches are invariably complementarian, believing that men and women are equal but different. Valid, except in these churches, men are usually more equal than women, to misquote George Orwell.
Complementarianism holds to exclusively male leadership in the church and home, and women should not have church leadership roles that involve teaching or authority over men. Women are expected to support and submit to male authority. I recently saw a Facebook post where a pastor shared his joy about a retreat with his fellow pastors (all men) and thanked the wives for "holding the fort". I have written about complementarian elsewhere and recorded a podcast outlining my views that complementarianism does an injustice to scripture and women.
For these reasons, I believe Reformed Theology could do well to experience another Reformation.
* Lev. 18:29; Deut. 24:16; 2 Kings 14:6; 2 Chron. 25:4; Eze. 18:2-6; Eze. 18:20; Jer. 17:10; Matt. 16:27; Rom. 2:5-6; Rom. 14:12; 2 Cor. 5:10; 2 Cor. 11:15; 1 Pet. 1:17; Rev. 20:11-12; Rev. 22:12.
** Heb. 2:9; 2 Cor. 5:14-15; 1 Jn. 2:2, Jn. 3:14-17; 12:46; Acts 10:43; Rom. 10:11; Rev. 22:17, Rom. 14:15; 1 Cor. 8:11; 2 Pet. 2:1.
*** Gen. 1:31; 6:5-6; 1 Sam. 15:22; Jer. 19:5, 32:35; Isa. 5:4; Zeph. 3:5; Ecc. 7:29; Matt. 6:10; Lk. 7:30; 1 Cor. 14:33; Heb. 1:9; James 1:13; 1 John 1:5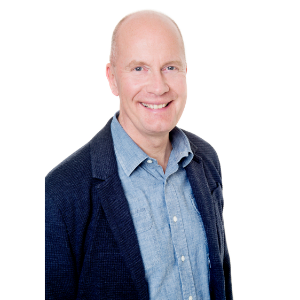 Rob Buckingham
Senior Minister
Share Us