conservation
environment
No Cost Environmental Care
14 April 2010 Hits:2577
"I care for the environment – as long as it doesn't cost me anything."  That seems to just about sum up what many Aussies currently feel about environmental care. 
According to Market researcher Australia Scan, Australians are becoming increasingly disinterested in the environment.  This is for a number of reasons including the seemingly endless debate over emissions trading, and the impact of the Black Saturday bushfires that resulted largely from a failure to systematically back burn large areas of bush land – because trees are more important than people!
There is another reason though.  You see it's easy to sit back in our nice comfortable lounges in front of our big screen TVs and wax eloquent on how much we care for the environment.  But we love our way of life and we don't want it to change so, when the rubber hits the road, we want change as long as it doesn't affect us.
This was born out recently when it was suggested that we could all pay a $50 annual garbage tax that would go towards more effective handling of recyclable rubbish.  A Herald Sun poll asked the question, "Would you be happy to pay a $50 garbage tax?"  The poll result: 8.9% YES and 91.1% NO.  Why?  Simply we're not happy to put our money where our mouth is.
We want to seem like we care.  We want to seem like we're doing something, but please don't let it cost us, please don't let it impact on the way we live our lives – at least for not more than one hour.
That's what many people did again recently with Earth Hour, in which they turned off lights and other power-gobbling machines for 60 minutes.  Funny that this was done the night before the Grand Prix.  I bet the environment was fuming!  It's all about seeming rather than doing.  We're happy to do for one hour what we're not prepared to do for the remaing 8,759 hours in the year.
God's job to us
And yet care for the environment was amongst God's first jobs for the human race: "The Lord God took the man and put him in the Garden of Eden to work it and take care of it" (Genesis 2:15).  Now of course there's always the danger of worshipping the creation rather than the creator, and I'm also aware that at some point in the future God is going to create a new heaven and a new earth, but neither of these things are reasons to do nothing now to care for the first earth.
How to make a difference
So, what are some of the things we can practically do to make a difference to the environment?  Try these …
When your hot water service quits on you, consider purchasing a solar hot water system.
Purchase a nice looking water bottle and refill it with filtered water, rather than purchasing bottled water.
In summer use a fan as much as possible instead of air conditioning. Fans only use between 20 – 50 watts as opposed to 2000 watts for air conditioners. Or turn down your air-conditioning by 1 degree in winter and up by 1 degree in summer to reduce energy consumption by 15%.
Don't buy cleaning products sold in flammable spray cans. Spray cans emit damaging greenhouse gases in to the atmosphere, and a dangerous cocktail of chemicals into the air.
Don't let your taps run. If you allow the water to run for three minutes while you clean your teeth, wash your face or scrub your hands, approximately 15 litres of water goes down the sink.
Find more great ideas on caring for the environment click here
The Bible teaches, "Faith by itself, if it is not accompanied by action, is dead."  In other words, if we really believe something then doing will follow our belief.  Do, do you believe that God created the world and asked us to care for it?  Do you believe that people have done great damage to God's world?  Do you believe that you can do something to make a difference?  If your answer is "yes" then get to work!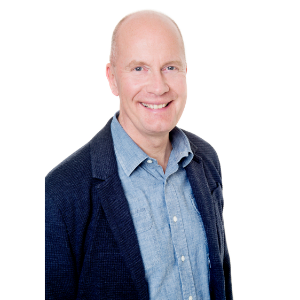 Rob Buckingham
Senior Minister
Share Us