finances
Poverty
Wealth
Neither Poverty Nor Riches
25 June 2013 Hits:3476
Martin Luther put it this way, "Satan doesn't care which side of the horse we fall off, as long as we don't stay in the saddle." Some people fall off the horse on the side of poverty.
The poverty gospel claims that money is inherently evil and avoiding it is the best policy. Believing this message, countless Christians over the centuries have taken a vow of poverty and submitted themselves to some bizarre practices. They believed that doing this made them more spiritual as well as more acceptable to God.
But if we follow this reasoning to its logical conclusion then:
• The poorer you are the more spiritual you are
• Sell everything and live under a bridge
• Don't help the poor because you'll make them unspiritual!
And yet the Bible teaches that poverty is a curse (see Deuteronomy 28). Over 2000 times in Scripture God tells His people to help relieve poverty – Why would He ask this if poverty was spiritual? Jesus said, "… do to others what you would have them do to you." If you and your family were hungry what would you want prosperous Christians to do for you?
"Give me neither poverty nor riches." The other extreme to those who have a poverty mindset is people who hold to what has become known as the prosperity Gospel. This teaches that money is a sign of godliness as well as God's favour on a believer's life. But the Bible teaches that financial blessing is a sign of God's goodness not ours …
Matt 5:45, "[God] causes his sun to rise on the evil and the good, and sends rain on the righteous and the unrighteous." There are plenty of wealthy people who don't care for God or others. The psalmist lamented this very thing when he observed, "… the ungodly, who prosper in the world; they increase in riches." (Ps 73:12; cf. Psalm 37:35-36; Eccl 7:15; Jeremiah 12:1)
The poverty mindset views money as always evil. Prosperity teaching sees money as always good. But money is neither good nor bad. Things don't have morality – people do! Think about that $20 note in your pocket. What has it been used for in the past? What will you use it for? What will it be used for in the future? For all we know it could have been used in a drug deal or to buy porn. You might use it to buy lunch. The next person could donate it to charity. It is the person who has the money that makes the money good or bad. It's what resides in the person – their goodness or lack thereof.
The apostle Paul addressed this when he wrote, "For the love of money is a root of all kinds of evil" (1 Tim 6:10). Money isn't evil but the inordinate love of it is. "In the midst of prosperity, the challenge for believers is to handle wealth in such a way that it acts as a blessing, not a curse."
The balance between these two extremes is generosity. I believe this is one of the signs of true spirituality, and generosity doesn't depend on the amount of wealth you have but rather on what you do with what you have! One day Jesus was observing people putting money into the Temple treasury. All the wealthy people were putting in large sums of money but it was only a small percentage of what they had. Then a widow put in two small coins – everything she owned. Jesus declared, "I tell you the truth, this poor widow has put more into the treasury than all the others. They all gave out of their wealth; but she, out of her poverty, put in everything-all she had to live on." She was demonstrating generosity. In Matthew 27 we're introduced to Joseph of Arimathea, a rich man who was also a disciple (follower) of Jesus. He was wealthy and also demonstrated generosity by donating his tomb to the deceased Jesus.
The Bible is full of examples of both poor and wealthy people who lived lives of generosity (read 2 Corinthians 8:1-4; 9:8, 10, 11; 1 Kings 17:7-24; 2 Kings 4:1-7, 8-37). Over the years I've met generous poor people and stingy poor people. I've come across generous wealthy people and stingy wealthy people. I t's not how much or how little we have its whether or not we have a generous heart. And so it doesn't matter if you find yourself with plenty or little or somewhere in the middle, practice living a generous life.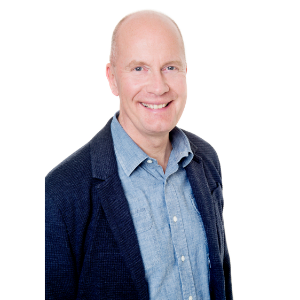 Rob Buckingham
Senior Minister
Share Us