death
Easter
life
organ donation
Meaning-Making from Death & Loss
17 February 2021 Hits:1066
On Friday evening, Christie received a text letting us know that a Bayside Church member had just collapsed and was being rushed to the hospital. It was Craig weir, husband of Onida Weir (Bayside Church's children's ministry leader). By Sunday afternoon Craig had passed away. He was 47.
Over my 35 years in pastoral ministry, I have been with many people when they've died. I've conducted dozens of funerals, I've walked the journey of grief with lots of people. Death is always sad, although the death of a person ripe in years or someone who's suffered pain from a terminal illness is often merciful. But the passing of one so young seems unfathomable.
I'm writing this blog as my tribute to Craig Lyndon Weir ((13/06/1973 – 14/02/2021). He and I used to joke about our yearly breakfast catch-up. "Hey, Rob," he'd say in his South African accent. "It must be nearly time for our annual breaky." Our last one was early March last year, just before the first lockdown. It crossed my mind a week or two ago that we were about due for another catch-up. Sadly, that is not to be.
Craig was a gentle man with a great sense of humour renowned for his dad jokes, much like my own! He loved his wife and kids, his family and friends. And it's that which I'd like to focus on here. Even in death, he gave the gift of life to others.
In discussion with Christie, Onida and the kids decided on the weekend to donate Craig's organs. Amid their grief, they decided that Craig would want to be as generous in death as he was in life.
Having said their goodbyes, they left Craig in the caring hands of skilled surgeons and DonateLife Victoria. Over the next couple of days, Craig's body gave life to a man who would have died if it were not for Craig's healthy heart being made available to him. I am told that this man and his family are rejoicing.
Two people received his corneas and the gift of improved eyesight and the resulting quality of life. One of his kidneys, as well as his liver, was also donated. His pancreas was given for diabetes research, as were his lungs, some bone marrow, and blood.
Bayside Church's Vision includes the words, "To courageously love." To me, the act of generosity displayed by Onida and her family powerfully typify courageous love. Onida shared with me yesterday how she had powerfully experienced the presence of God. And that in grief, she had discovered the truth of these words: "For I will turn their mourning into joy and will comfort them and give them joy for their sorrow" (Jeremiah 31:13).
I've been pondering how in life joy and sadness; happiness and grief are often so intertwined. At most funerals, there are things said in a eulogy that make people laugh and cry. A few days ago, a grieving family made decisions that brought great joy to others. And isn't that a stunning picture of the Christian gospel? The life and death of the man Jesus has brought so much life and joy to millions over two millennia.
A decade ago, I made the decision to become an organ donor. It was around this time of year in the season of Lent. Lent is about giving up something, so others don't have to. In the past, I'd gone without coffee for 40 days and donated that money to our Forever Home for boys in South Africa. Organ donation is the gift you decide in life so that your death reflects the generosity by which you've lived.
In this Lenten season, why not register to become an organ donor? It's so simple Donate Life today.
Organ donation gives another chance at life to those people who would otherwise die. Jesus taught the Golden Rule, "in everything, do to others what you would have them do to you" (Matthew 7:12). If I – or Christie or our kids – was dying and an organ transplant could save a life, I would be so grateful if a donor was available. If I would want others to do that for me, why wouldn't I reciprocate? Organ donation is one of the few acts for which people will remember you. We will certainly remember Craig Weir for this and a whole lot more!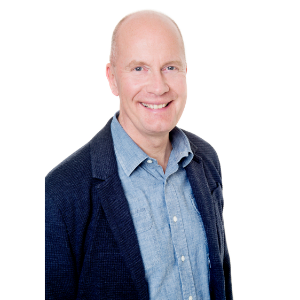 Rob Buckingham
Senior Minister
Share Us