Mental health
Wellbeing
Malnutrition and Overeating
30 January 2013 Hits:3417
The Global Burden of Disease Report – a massive research effort involving almost 500 scientists in 50 countries – also concluded that we have finally got a handle on some common infectious diseases, helping to save millions of children from early deaths. But collectively we are spending more of our lives living in poor health and with disability.
Across the world, there has been significant success in tackling malnutrition, with deaths down two-thirds since 1990. But increasing prosperity has led to expanding waistlines in most countries as people eat more and get less exercise everyday.
Dr Majid Ezzati, chair of global environmental health at Imperial College London, and one of the lead authors of the report, said: "We have gone from a world 20 years ago where people weren't getting enough to eat to a world now where too much food and unhealthy food – even in developing countries – is making us sick."
But although obesity is a bigger problem, we still have a long way to go in the fight against malnutrition. With this in mind a hundred charities have joined together to call on world leaders to tackle the "scandal" of hunger. 

The "Enough Food for Everyone IF" campaign is the biggest mobilisation to address poverty since Make Poverty History. 

The campaign has the backing of philanthropist Bill Gates and Archbishop Desmond Tutu, as well as organisations like the Church of England, Tearfund, Christian Aid, Bond, Oxfam and Save the Children. 


Together they warn that almost a billion young people will experience a childhood of hunger and malnutrition by 2025, despite living in a world where there is enough food for everyone. 

A report by the groups says that the life chances of some 937 million children and people between the ages of 15 and 40 will be permanently damaged by the impact of childhood hunger. Although 14,000 fewer children are dying each day than in 1990, the groups warn that unless hunger is addressed, progress will falter. 


The campaign calls upon David Cameron to make the most of the UK's G8 presidency this year to unite world leaders in addressing the root causes of hunger. 

Campaigners say that the hunger crisis can be solved if:


- Governments keep their promises on aid and invest to stop children dying from malnutrition (noting that the Australian Federal Government just cut foreign aid by $375 million).


- Legal loopholes are shut down to stop big companies tax dodging in poor countries.


- Poor farmers are not forced off their land and the available agricultural land is used to grow food for people and not biofuel for cars.


- Governments and investors are "honest and open about the deals they make in the poorest countries that stop people getting enough food."


Archbishop Tutu said hunger could be ended if leaders and individuals take action: "Hunger is not an incurable disease or an unavoidable tragedy. We can make sure no child goes to bed hungry. We can stop mothers from starving themselves to feed their families. We can save lives. 
We can do all of this, if we are prepared to do something about it … we can make hunger a thing of the past if we act now."
And "act" is the responsible of all of us who "have" in order to help those who "have-not." We're living in a world where there is enough food for everyone. The problem is some people have too much while others have way too little.
With the season of Lent starting on February 13 why not make a commitment to cut back on your food intake for 40 days, and then donate the money you save in order to combat poverty and hunger? Let's fight overeating and malnutrition at the same time – and make a difference to those in need.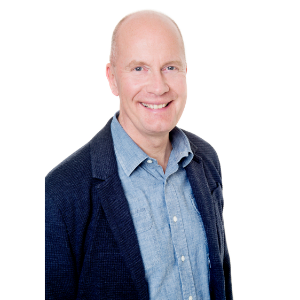 Rob Buckingham
Senior Minister
Share Us