death
life
Like a Leaf
18 November 2020 Hits:1023
This week's blog is by my dear friend, Graham Crossan. Graham, and his wife Gaynor, are much-loved members of Bayside Church. A decade ago, Graham was diagnosed with Motor Neurone Disease and given 27 months to live. While he's outlived all expectations, the malicious processes of MND are relentless. In his newest blog, Graham depicts this process, and its inevitable conclusion, with stunning symbolism. Most people don't like talking about death, but we'll all face it sooner or later. And, for the follower of Jesus, death is not the end but a beautiful new beginning. I hope you're inspired by Graham's latest offering…
Like A Leaf
By Graham Crossan
I've arrived at a time when I feel like a leaf on a lawn.
I'm in late autumn now, having long ago dropped off my perch in the high branches of that big tree.
No longer do I project the generous green of good health I once did.
I'm a different picture now. A wrinkled russet red, with arteries and inner workings exposed for all to see.
What they think from what they see is not the way I see myself.
I'm still performing a role. A new role, demanding a different approach. A new outlook.
Around me, surrounding me, is a botanical bounty of life in different stages.
Cycles rotating, some rising and others falling. And this leaf on the lawn is cycling too.
Nothing is as it was. Nothing will be as it is.
It is, as the saying goes, what it is. It was also what it was, and will be what it, one day, will be. Nothing changes, yet everything does.
We all make of things what we will. Even fallen leaves.
Down here the view is dramatically different now. Reduced. Shrinking day by day. But it is still a view.
If I keep looking up to where I've been, my outlook seems desperately diminished and dreary. So, I allow myself only the occasional glance. Nothing is resolved by doing that, because it's all already decided.
I have not enough time to indulge in misery. I want to move forward, not back. But I'm only a leaf on a lawn.
So, I wait. And when the wind blows, as it eventually will, the world around me will take on an element of drama.
It, and my life along with it, becomes more dynamic. Not longer, no, but infinitely more interesting. And that's with me still trapped in a body almost devoid of strength and any way of moving of its own accord.
So, the 'leaf' that speaks is just a wind gust away from that other option of being a hope-less, help-less, lost leaf. A leaf that only sees what was before, and is now gone for good – or bad.
In my place out here, I'm well aware that the gardener will come some time to rake up all the fallen leaves and commit us to the compost heap. And that will be the end of life as a leaf, but not the end of everything.
As loam, what's left of me will find its way back into the soil. Fuel for the next cycle. The next season.
And if the story I have read is true, that will be the best season.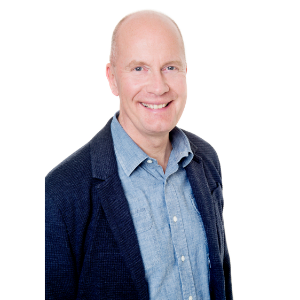 Rob Buckingham
Senior Minister
Share Us