Australia Day
Let's Move Australia Day
21 January 2015 Hits:18767
I want you to imagine something.  People arrive in your country and pretend that it's not owned by anyone.  In fact they declare it "Terra nullias" – a Latin expression from Roman law meaning "land belonging to no one."  They then proceed to set up their own colony, laws, rights and customs giving little or no thought to you – and others living in your country – and to your laws, rights and customs.  Have you imagined what that would be like? How did it make you feel?  Outraged I hope!
Well, that's what began to happen to the Indigenous peoples of Australia on 26 January 1788, when the first fleet arrived from Great Britain.  Twenty years later, in 1808, are the first historical records of celebration occurring on that day – the day we now "celebrate" as Australia Day.

Timing is everything
Can you imagine how the celebration of Australia Day on January 26 could be an annual event that rubs salt in the wounds of our Indigenous peoples?  Now don't get me wrong.  I believe we should have an annual day to celebrate this wonderful country. I just don't think January 26 – called Invasion Day by some – is the best day to celebrate.
I love this country.  I'm so glad that my parents were bold enough to make the big move here when I was 12.  We were Ten Pounds Poms!  Mum and Dad paid 20 pounds and my sister, brother and I flew free.  I will always appreciate my parents for having the courage to leave family, friends and familiarity in the UK for the great unknown of Australia.  I love this country with all its diversity, warmth and welcoming; its freedoms, generosity and compassion.  And on the subject of compassion – it would be a good move if we demonstrated a bit more of it towards the original owners of this land.
In 1788 Australia was not a "land belonging to no one."  It was inhabited by about 700,000 Aboriginal and Torres Strait Islanders who were made up from between 500 and 700 tribes.  The Aboriginals tried to protest the colonisation of their land but the Europeans either drove them from their lands or killed them, sometimes both.  Due to massacres, plus the introduction of disease and alcohol, the indigenous population decreased by almost 87% by 1900.  These are hardly things worthy of celebration.
Rethinking the day
Many dates have been suggested for Australia Day as an alternative to January 26.
Federation Day, 1 January which would also coincide with the celebration of the New Year; the opening of the first Federal Parliament, 9 May; the anniversary of the 1967 referendum, 27 May, with changes made that enabled Aborigines to be accounted for under federal law, and to be included in the national census. The event was a milestone in the recognition of Indigenous rights in Australia.  February 13 has also been proposed in more recent years in response to former Prime Minister Kevin Rudd's apology to the stolen generation in parliament in 2008.  Another suggestion I heard recently was the Monday of the Melbourne Cup "Long weekend."
Whatever the day I believe strongly that we need a national drive to move Australia Day away from January 26 out of love and respect for Australia's original owners.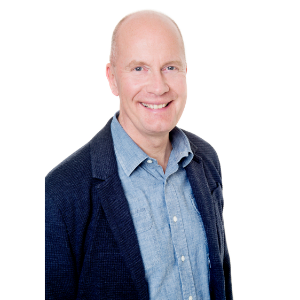 Rob Buckingham
Senior Minister
Share Us