Discipleship
prayer
sin
Lead Us Not Into Temptation
29 March 2017 Hits:4241
I've just concluded a six-week teaching series on The Lord's Prayer at Bayside Church.  I've loved studying the world's most well known prayer as well as teaching others its timeless truth.  The prayer ends, "… and lead us not into temptation, but deliver us from the evil one" (or simply "from evil")
It's strange that Jesus would teach His people to ask God not to lead them into temptation when the Bible clearly teaches that He doesn't tempt people?  Consider James 1:13-15, "When tempted, no one should say, 'God is tempting me.' For God cannot be tempted by evil, nor does he tempt anyone; but each person is tempted when they are dragged away by their own evil desire and enticed. Then, after desire has conceived, it gives birth to sin; and sin, when it is full-grown, gives birth to death."  In these verses the Bible plainly states that temptation occurs because of our own evil desires that are to be resisted rather than indulged.  God does not lead people into temptation so why should we pray for him not to?
The answer is found in what I consider to be a better paraphrase of this verse: "do not permit us to go into temptation" or "let us not sin when we are tempted."
These renditions recognise five facts:
The fact that God does not tempt anyone
The fact that Jesus was tempted in every way like we are
The fact that we all have a natural predisposition to go astray
The fact that we need to pray about this tendency every day!
The fact that prayerlessness will lead us into temptation
These truths are well illustrated in the events surrounding Jesus' arrest in the Garden of Gethsemane.  He had already told his disciples that they would all fall away.  Peter was adamant that, even if the others did, he wouldn't.  To that Jesus said, "Truly I tell you, today—yes, tonight—before the rooster crows twice you yourself will disown me three times" (Matt 26:34 NIV). Peter emphatically insisted that Jesus was wrong and so did the other disciples.
In the next scene Jesus and his followers go to Gethsemane.  He takes Peter, James and John with him to another part of the garden and confides in them that he is deeply distressed, troubled and overwhelmed with sorrow to such an extent that he feels it will kill him.  Jesus asks the three men to stay awake and be vigilant.  Jesus then goes a short distance away, falls on the ground and prays that the upcoming torture and crucifixion would be taken away from him.  He then returns to his disciples and finds them sleeping.  He quizzes Peter asking him if he couldn't even stay awake, be vigilant and prayerful for an hour, after which he speaks these immortal words, "Watch and pray so that you will not fall into temptation. The spirit is willing, but the flesh is weak" (Matt 26:41 NIV).  This whole scene is repeated twice more until Judas betrays Jesus and the disciples flee.  Peter denies Jesus three times just as He predicted.
In this story Jesus teaches that attentive prayer is the best way to resist temptation.  That's why he teaches, "do not permit us to go into temptation" or "let us not sin when we are tempted."  Temptation is not sin, in fact Jesus faced all of the same temptations we do, yet he did not sin.  Our prayer in times of temptation should be for "Our Father" to give us the strength not to give into it and sin: "deliver us from evil" and also "deliver us from the evil one." 
Luke's account of this story gives insight into Satan's part in temptation when Jesus warns Peter that Satan had asked to sift all of the disciples like wheat.  "But I have prayed for you that your faith may not fail. And when you have turned back, strengthen your brothers" (Luke 22:32 NIV).
The evil one and evil often work together.  The answer is our alert and attentive prayer as well as Jesus' constant prays for us.  Consider these two powerful verses from the Letter to the Hebrews:
Jesus is able, once and forever, to save those who come to God through him. He lives forever to intercede with God on their behalf. (Hebrews 7:25)
Let us come boldly to the throne of our gracious God. There we will receive his mercy, and we will find grace to help us when we need it most. (Hebrews 4:16)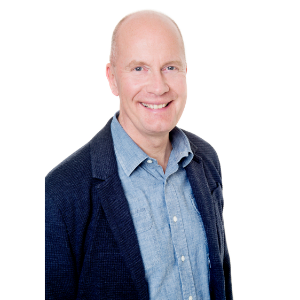 Rob Buckingham
Senior Minister
Share Us