eternity
Hell
Is Hell Eternal Torture?
17 August 2016 Hits:16141
I was talking to a couple from Bayside Church recently and they were telling me about a conversation they'd had with another Christian.  I guess they were just checking with me if what they were being told – on a number of subjects – was accurate or not.  One of the topics that came up was hell.  This couple had never heard that there are differing views amongst Christians about hell, its existence and its duration.  They'd always thought that every Christian believes in hell as separation from God that leads to unending, conscious torment.  I explained to them that there are three main views on hell.  It's these views that I will briefly explain in this blog.  Each view is distinct because of the way they view the purpose of the fire of hell: whether the fire is torturing (traditionalist), purifying (restorationist), or consuming (conditionalist).
The Traditionalist View is the only one most Christians today have been taught.  It was what I heard when I converted to Christianity in my late teens and early 20s and I didn't question it.  It's what I was taught in Bible College and it was the one I've held to and taught over my 30 years as a pastor – but with increasing difficulty.  You see the traditional view teaches that hell is unending, conscious, agonising punishment for those who reject God's salvation through Jesus – or for those who never accept Him even if they've never heard of Him.  Some Christian teachers and pastors have used the doctrine of hell to motivate believers to spread the Gospel:  "If people die without Jesus they go to a lost eternity."  "If you were to die tonight do you know if you would go to heaven or would you be lost in hell?"  With the traditional view, hell is punitive and there's no possibility of redemption, ever (Matthew 25:31-46; Revelation 20:10, 14-15).
The Restorationist View also called Universalism (and includes the Roman Catholic doctrine of purgatory) sees hell as a place of divine cleansing and ultimate redemption.  Like a father disciplining his child, hell is seen as a place where God corrects the wayward sinner until they see the error of their ways, repents and asks for forgiveness.  At that time the person's punishment ends and they are allowed into the eternal kingdom of God because of the salvation Jesus has achieved for all people (Titus 2:11; Romans 1:16).  In the end, "every knee should bow, in heaven and on earth and under the earth, and every tongue acknowledge that Jesus Christ is Lord, to the glory of God the Father" (Philippians 2:10).
The Roman Catholic teaching on purgatory states, "As for certain lesser faults, we must believe that, before the Final Judgment, there is a purifying fire. He who is truth says that whoever utters blasphemy against the Holy Spirit will be pardoned neither in this age nor in the age to come. From this sentence we understand that certain offences can be forgiven in this age, but certain others in the age to come."  Contemporary theology around purgatory talks about it being a personal encounter with God in order to ready God's people for full union with him because of the effects of any unresolved sin that they may carry.  Thus purgatory is an experience of "cleansing" through Christ. Modern theology dispels ideas of painful fire, but rather speaks of purgatory at a moment when we are brought before the intense light of God, which "burns" away our blockages to him.  Any "pain" would only be the pain of seeing our sin before the absolute goodness of God, which is now revealed to us in full light.
The Conditionalist View (also called annihilationism) is the view of hell as a conditional or temporary situation for those who die without accepting Jesus' salvation.  This view is once again finding increasing support amongst those who find an inconsistency between the doctrines of everlasting punishment and of a God of love, grace and forgiveness.  John Stott, one of the Evangelical church's most influential leaders of last century, leaned towards the conditionalist view towards the end of his life.  He wrote these words concerning eternal hell, "I find the concept intolerable and do not understand how people can live with it without either cauterising their feelings or cracking under the strain."  To many people the traditional view of hell appears to be totally inconsistent with the character of God who asks us to forgive our enemies, be merciful and turn the other check – does God not practice what He preaches?
When speaking of the fate of unrepentant people, the Bible uses words such as death, ruin, perishing and destruction.  The symbolism of fire suggests being consumed rather than being endlessly tortured.  In this view, "eternal punishment" refers to the results of the judgment being everlasting rather than the person being endlessly punished.  The judgment on the twin cities of Sodom and Gomorrah is used as an example of those who suffer the punishment of eternal fire (see Jude 7).  The cities were annihilated and the result of their punishment was eternal.
The traditional view can be traced back to the philosopher Plato who viewed the human soul as indestructible.  But the Bible does not teach the immortality of the human soul.  In fact, the Scriptures say, "God alone has immortality" (1 Timothy 6:16) that's why eternal life is a gift granted because of Jesus' death and resurrection (Romans 6:23) in which He "tasted death for everyone" (Hebrews 2:9).
I have written this blog to educate people to the fact that there is more than one view on the subject of hell.  I encourage you to study the Scriptures and, if you're interested in knowing more, read widely on the various views before making your own mind up.  Whatever you believe never use it to generate fear in others, or as an excuse to live a sloppy life.  We don't love God because we want to escape hell.  We love Him because He first loved us.
Suggested Reading
Four Views on Hell (Counterpoints: Bible and Theology) (Zondervan)
The Fire That Consumes: A Biblical and Historical Study of the Doctrine of Final Punishment (Edward William Fudge)
The Great Divorce (C.S. Lewis)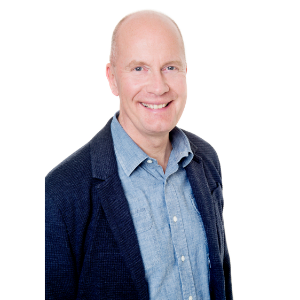 Rob Buckingham
Senior Minister
Share Us