biblical perspective
The Bible
Is All Scripture Useful?
23 August 2023 Hits:1533
In last week's blog, I outlined Jesus' way of reading, understanding, and interpreting the Scriptures as a better way than a flat or uniform method.
For the first couple of decades of my Christian life, I read the Bible as an unchanging text where every word has equal authority. The justification for this approach to Scripture is 1 Timothy 3:16, "All Scripture is God-breathed and is useful for teaching, rebuking, correcting and training in righteousness." There it is in plain language; all Scripture is equal and vital. Except, we Christians do not live or practice the Bible this way. So, how should we understand Paul's statement?
The Context
Paul is commending Timothy for his love of the sacred writings (Gk. gramma). Using a different Greek word, Paul contrasts these with the Scriptures (Gk. graphé). The sacred writings included but were not limited to, the Scriptures.
While the writings are sacred, only the Scriptures are God-breathed, likely a term coined by Paul, who combined two Greek words (Theos & Pnau) to make a new one. The Scriptures Paul refers to are the Tanakh, or what we Christians call the Old Testament. They were (are) the Jewish Scriptures Jesus and the first-century Church used.
The New Testament
When the New Testament refers to the Scripture(s) as it does 53 times, it speaks about the Tanakh. But there became increasing awareness amongst the Church that some of the sacred writings of the apostles were also to be considered as Scripture. Peter writes about Paul's letters, "He writes the same way in all his letters, speaking in them of these matters. His letters contain some things that are hard to understand, which ignorant and unstable people distort, as they do the other Scriptures."
The four Gospels were eventually stitched together to differentiate them from the many debatable texts that began circulating in the first century. The epistles were sent to the churches and then swapped amongst various congregations. For example, Paul writes to the Colossian Church, "After this letter has been read to you, see that it is also read in the church of the Laodiceans and that you, in turn, read the letter from Laodicea." Revelation was sent to seven Churches in Asia Minor, modern-day Turkey.
The Completed Bible
The Canon of Scripture, the Bible as we have it today, was completed in the fourth century. The Greek word kanon means reed or measurement. For a book or letter to qualify to be included in the Bible, it had to measure up to specific standards:
The writer must have been one of Jesus' Apostles or their scribe. For example, Mark was Peter's scribe for his Gospel.
The writer had to claim to have written from divine inspiration, which then needed to be confirmed.
The content could not contradict books already recognised as Scripture or contain any errors.
The earliest list of suggested New Testament scriptures was compiled in Rome, in 140 A.D., by Marcion. Although considered heretical[1] by many, his list established that the idea of a New Testament canon was accepted then.
By the end of the second century, all but seven books (Hebrews, 2 and 3 John, 2 Peter, Jude, James, and Revelation) were recognised as Scripture. By the end of the fourth century, all the Western Churches acknowledged all twenty-seven books in our present canon.
By the year 500, the Greek-speaking Church had also accepted all the books in our present New Testament.
Back to Paul
With that background in mind, let's return to Paul's statement about all Scripture being relevant. Scripture is helpful for:
Teaching – how to apply it to the way we live.
Rebuking – an inner conviction that comes from truth.
Correcting – to straighten out or rectify.
Training in righteousness – the cultivation of mind and morals.
All Scripture is helpful for at least one of these things, but that does not mean that all Scripture is applied literally or equally.
Examples
Jesus taught people that external things couldn't defile them. In a society where religion had become all about outward show, Jesus' teachings were revolutionary: "It is what comes out of a person that defiles them." Mark adds the clause, "In saying this, Jesus declared all foods clean." The understanding of the early Church was that the food laws of Leviticus 11 & Deuteronomy 14 were no longer relevant. How are those chapters beneficial, then? A sense of gratitude may be one answer!
Seven times in his Sermon on the Mount, Jesus said, "You have heard that it was said to the people long ago…But I tell you." He corrected or amended several verses from the Tanakh, possibly showing God's original intent and practicality of those Scriptures.
The New Testament Scriptures make Sabbath-keeping optional for Christians. Paul writes, "One person considers one day more sacred than another; another considers every day alike. Each of them should be fully convinced in their own mind. Whoever regards one day as special does so to the Lord." (Romans 14:5-6; Cf. Exodus 31:14).
What Applies and What Doesn't?
We, Christians, need to have our lenses in place to see clearly to apply Scripture correctly. Jesus is our primary lens, as we discovered in last week's blog and my recent sermons here and here.
We can view the Scriptures through the Gospels, reading backwards and forwards. I also suggest looking through New Testament eyes when reading the Tanakh.
Jesus changes some of the Scriptures, as we've seen above. Others ceased, such as circumcision, animal sacrifices, and food laws. At the same time, much of the Scriptures continue unchanged. Christians and Jews alike worship God, help the poor and marginalised, tithe, and love their neighbour as themselves.
Paul tells us that the ultimate purpose of Scripture is "so that the servant of God may be thoroughly equipped for every good work." That is what Christians are to be known for.
[1] Marcion preached that God had sent Jesus Christ; an entirely new God distinct from the "vengeful" God who had created the world.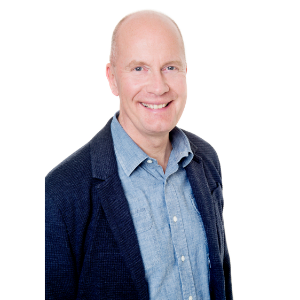 Rob Buckingham
Senior Minister
Share Us