politics
In Defence of Wealthy Politicians
11 November 2015 Hits:3316
The Tall Poppy Syndrome is one of the not-so-good things about our Aussie culture. It's one of the few leftovers from our convict past. We love the battler; we cheer them on and tell them they can succeed – but woe to them if they really do! Once they make it we sit back and criticise them – "who do they think they are?" According to golfer Greg Norman, the tall poppy syndrome indicates jealousy of someone else's success.  Norman explains that if someone in America bought a sports car, then other Americans would say "nice car". However, if someone in Australia bought a sports car, other Australians would scratch it.
And that's what happened – again – to our new Prime Minister in recent times (the same thing happened back in 2008 when Malcolm Turnbull became leader of the Federal Opposition). The first thing the media (and opposition) jumped on was Mr Turnbull's wealth – as if one can't be a politician and wealthy at the same time! In fact, it took opposition leader Bill Shorten just 25 days after Malcolm Turnbull came to power to bring up the money issue!
In 2008 not only did we have a wealthy opposition leader; we also had a very wealthy Prime Minister. Kevin Rudd was arguably the wealthiest Prime Minister we'd ever had. I admit his wife mainly earned the wealth but they, as a couple, were (and still are) extremely well off.
Malcolm Turnbull has made his fortune as a merchant banker and through some particularly savvy dot com investments, especially in Ozemail, in the 90s.  He invested $500,000 and walked away with $60 million a few years later.  His current net wealth is $186 million (up from $120 million in 2008), which means he isn't a one hit wonder. He's managed to maintain and grow his riches through many years. That's a matter of wise investment and good financial planning.
The questions I want to ask are these:
Why is Malcolm Turnbull's (or any other politician's) wealth an issue?
Do we only want poorer people running the country?
If so, what should be the cut-off point of a person's wealth at which they are disqualified from being in public office?
If they have more than this amount should they give their money away in order to be qualified for the job? Would you do that?
Instead of seeing Malcolm Turnbull's wealth as a problem we should see it as a great blessing. Malcolm and Lucy Turnbull have successfully managed their own affairs and that is one of the qualifications for leadership (see 1 Timothy 3:5). Australia is a trillion dollar economy that needs to be managed by people with financial skill.
Over the years I have had the privilege of meeting and chatting with many of our politicians from all political persuasions.  I have found that they are not in office for money – in fact they are paid very meagrely considering the responsibility they carry, the work they do and the hours they keep. They are, for the most part, men and women who have a tremendous heart for our country who could be earning much more in the corporate sector. Let's not penalise them for what they have but rather appreciate them for what they do.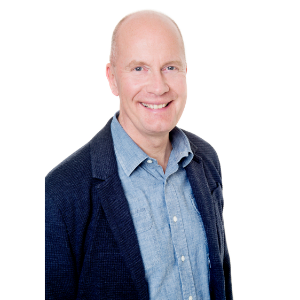 Rob Buckingham
Senior Minister
Share Us