Christianity
Creation
politics
The Bible
I'm a Progressive Christian
6 May 2021 Hits:2759
Have you ever noticed how some people need to label you, to categorise you? Maybe it provides them with a sense of security to pigeonhole you, so they know "that's where you fit. That's where you belong."
I've been fascinated by this in recent years as I've spoken out and written about various issues. A person I've known for well over two decades sent me a text several years ago referring to me as his "liberal left-leaning friend". And no, it wasn't a compliment. It struck me how little my friend really knew me, and no wonder. Every time we catch up, he talks about himself and what he's doing for Jesus! He's so far-right that, compared to him, everyone leans left!
The latest label I've been given is that of "progressive" Christian. And that wasn't a compliment either. So, when I was asked about this recently, it set me on a journey to find out what a progressive Christian was. Here's what I discovered.
Negatively, it's a label that some conservative Christians use for anyone who, in their opinion, deviates from or questions their understanding of Christianity. Things like a literal reading of the Bible and engaging in the political process to protect Biblical values. Conservative Christians are generally against abortion, euthanasia, and gay rights. These are viewed as the most important Christian values of our day! Think Australian Christian Lobby (who would be better named the Australian Conservative Lobby – still ACL – because they only represent a small, very conservative section of the Christian church).
Those who deviate from these conservative norms are invariably called liberals or progressives and aren't really "true Christians". They're a bit lukewarm, you know! But is this correct? I think not.
What are Progressive Christians?
Progressive Christianity is defined by several characteristics: a willingness to question, acceptance of human diversity; a strong emphasis on social justice and care for the poor and the oppressed; and environmental stewardship of the earth.
In my early years in a conservative Christian church, questioning wasn't encouraged. In fact, it was viewed as a sign of wavering faith. These days I see questioning as a vital way to develop our faith. Throughout Scripture, especially in Psalms, we see people asking questions, and God seems to be completely comfortable with it. Jesus invariably answered a question with a question.
Human Diversity
Progressive Christians accept human diversity. Christianity is sometimes seen as the white man's religion. A fact that was supported by Walter E Sallman's well-known painting Head of Christ, which pictured a blue-eyed Jesus with long dark blond hair.
And yet, the human race is incredibly diverse. People of different colours, creeds, and cultures tend to view Jesus and Scripture in myriad ways. Progressive Christians celebrate this fact. While there is so much that unites humanity, not least that we are all made in the image of God, unity does not equal uniformity. God is not looking for a bunch of cookie-cutter Christians. He created and commended diversity, and so should we.
The apostle Paul then takes the diversity of humanity – differences in gender, social status, and ethnicity – and unifies us all in Christ (Galatians 3:28).
Social Justice
Progressive Christianity has a strong emphasis on social justice and regard for the poor and oppressed. Again, I've heard this expressed as a negative slur. I've had people ask me, "why don't you just preach the gospel instead of talking about social justice issues?" My answer is, "but social justice is part of the Gospel." Consider Galatians 2 that records Paul's trip to Jerusalem to visit the other apostles. The outcome of that meeting recognised that God's grace was on Paul and Barnabas to take the Gospel to the gentiles. All Peter, James, and John asked: "was that we should continue to remember the poor, the very thing I had been eager to do all along." Do you get that? Out of all the things they could have mentioned, they highlighted care for the disadvantaged. Social Justice isn't "progressive." Social justice IS the Gospel!
Environmental Care
Progressive Christianity also has a strong emphasis on environmental stewardship of the earth. As well as being a left-leaning hippie, apparently, I'm also a tree-hugging greenie because I encourage people to care for God's creation. Why bother? God's going to create a new heaven and a new earth one day. This one is old and temporary so why look after it?
Do we embrace this kind of "logic" anywhere else in life? What if you have an old car. One day you'll get a new one, but do you trash the one you currently have? Of course not. You want it to last the distance, just like we want this planet to thrive. God created the heavens and the earth, and he has given charge of it to humanity. What are we doing to it? How are we caring for it? What about the animals God created that are now endangered? What about the pollution we pump into the atmosphere and the plastic we thrust into the oceans? Should Christians not be deeply concerned about human impact on creation?
All You Need is Love
Now you've got the Beatles song stuck in your head, let me explain. Progressive Christians have a deep belief in the centrality of the instruction to "love one another" (John 15:17) within the teachings of Jesus. This focuses on promoting values such as compassion, justice, mercy, and tolerance, sometimes through political activism. Love is the new and greatest commandment after all (consider John 13:34, Mark 12:31, Luke 6:31).
"Any interpretation of the Bible that causes you to be unkind or dismissive towards another person or that inflicts pain or damage is not the correct understanding of the Scripture!"
Values such as compassion, justice, mercy, and tolerance are Christian values as old as the Gospel itself. They should not be seen as progressive. Consider Romans 2:4, "Don't you see how wonderfully kind, tolerant, and patient God is with you? Does this mean nothing to you? Can't you see that his kindness is intended to turn you from your sin?" Tolerance is "a holding back, or a restraint." God holds back judgment to offer kindness. Are we not called to be like God?
Christianity should be progressive.
The Bible is not a static book. There are so many ways we see a progression of truth throughout its pages. Explore topics like slavery, child and animal sacrifices, women's rights, interracial marriage and see how there's a progressive revelation in Scripture. God's people are to be "changed from glory to glory" (2 Cor, 3:18). We are to progress!
So, am I a progressive Christian? Well, yes. That's one label I'll gladly wear!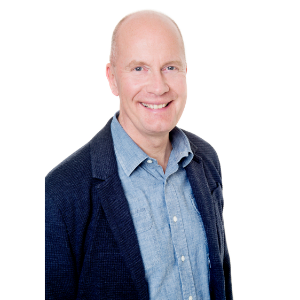 Rob Buckingham
Senior Minister
Share Us