Bible
Christian living
How the Bible Works
21 June 2023 Hits:2144
The Bible gives us an incredible revelation of the goodness of God. But some parts of it seem to present God being anything but good. Sometimes, God overreacts, becomes extremely violent, appears volatile, and then regrets his behaviour.
Some have attempted to explain this disparity by suggesting there are two gods ~ the God of the Old Testament and the God of the New. Professor Richard Dawkins puts it like this: "The God of the Old Testament is arguably the most unpleasant character in all fiction: jealous and proud of it; a petty, unjust, unforgiving control-freak; a vindictive, bloodthirsty ethnic cleanser; a misogynistic, homophobic, racist, infanticidal, genocidal, filicidal, pestilential, megalomaniacal, sadomasochistic, capriciously malevolent bully."  But there aren't two gods, only the One True God, and sometimes he doesn't come across as very pleasant. What are we to make of this?
Awful Examples
There appears to be some truth to Dawkins' words. Consider Deuteronomy 20:16–18, in which Moses gave these instructions to the people, "However, in the cities of the nations the Lord your God is giving you as an inheritance, do not leave alive anything that breathes. Completely destroy them…as the Lord your God has commanded you. Otherwise, they will teach you to follow all the detestable things they do in worshipping their gods, and you will sin against the Lord your God." In other words, I know you people lack self-control and might get led astray, so let's kill everyone and remove all temptation!
The Hebrew word "destroy" means to devote something to God by eradicating it. We are outraged by the terrorism we witness in the world, yet here it is encouraged, indeed commanded, by God.
From Joshua chapter six onwards, we see the systematic destruction of thirty-one cities and their inhabitants – men, women, children, and all the animals. Entire towns were slaughtered with no terms of surrender and no chance to relocate to another land. And according to the author, God is right there cheering on the massacre.
I've read the Bible many times. When I was young, these were great war stories about my faith heroes. Then, I began to feel uncomfortable with them and would skip over these sections pretending they were not there. Except they are. We need to face it. The Bible records some pretty awful stuff.
Most pastors NEVER teach or read them to their churches. We're embarrassed that they are in the Bible. But they ARE there. So, what do we make of them? To discover the answers, we need to understand how the Bible works.
The Bible is Inspired
Paul told Timothy that God inspires all scripture. Inspires means God-breathed and "expresses the sacred nature of the Scriptures (their divine origin) and their power to sanctify believers." God breathed into Adam, and he became a living being. So, God gives life to his word.
People Wrote the Bible
Throughout time, God has chosen to work with and through imperfect people. God is still doing that now by acting through you and me. In forming the Scriptures, God used the authors' knowledge, culture, personality, language, and idioms to communicate. People wrote scripture inspired by their interactions with God, one another, and the world around them. Then God breathed life into their words.
God could have given us an A4 Sheet of paper with "things to do" on one side and "things not to do" on the other. But he didn't. God chose to reveal himself to people through people. And so, what we see in scripture is an unfolding of God's nature as people increasingly comprehend.
The Bible is Ancient
The oldest parts of the Bible (Job and some Proverbs) are almost 4,000 years old. The newest sections are some New Testament writings, like John's gospel, written in the final decade of the first century (1,900 years ago). Life was VERY different back then.
Consider how things have changed during our lifetime. For example, we have witnessed massive advances in technology. When our eldest daughter was born (now 24), she enjoyed cassettes, compact discs, and videos. Next came DVDs. These days she (and the rest of the family) streams her music and programs.
Consider the changing attitudes to smoking. From the 1930s to the 1950s, advertising's most powerful phrase—"doctors recommend", was used to promote cigarettes. Today, we know that smoking causes all sorts of illnesses. Why did we EVER think that breathing smoke into the lungs could be anything but bad for you? And these days, we're facing a younger generation repeating history by vaping.
So, if life has changed dramatically in the last few decades, how much have things changed in the past 3000 years? We must remember that when we're reading the Bible.
The Bible Doesn't Erase History
The Bible includes questionable things. It details cases of rape, incest, genocide, and violence. Regarding the genocide passages, we must understand these in the context of life in the ancient world. Three thousand years ago, if you left one of your enemies alive, they would live to take revenge and kill you. So, if you wanted to live a long life, you'd wipe out your enemies.
The Scriptures don't censor the stories or erase history. They report the good, the bad, and the ugly. At that time, that's how wars were fought. That is what life was like in the ancient world. We look at life differently now.
The Bible is not Static
The Bible is living and active, dynamic, and energetic. Just like flowing water, the Bible's message is heading somewhere. It's got momentum, and it's progressing.
This progression of truth is called the Arc of Scripture. Over time, the Bible shifts from the revenge mentality to a better way. The Bible's arc shows how people's view of, and relationship with, God has matured over time.
For example, when God instructed Abraham to sacrifice Isaac, Abraham didn't blink an eye. Why? Because in the ancient world, child sacrifice was an accepted form of worship. In the Genesis 22 story, God met Abraham according to his cultural understanding and then shifted him from child to animal sacrifice. It's not that God was fussed about animal sacrifice either, as we read later in the Scriptures, but killing an animal is preferred to slaying a child.
We witness the Bible's progression on many other subjects, including slavery (Cf. Ex 21:20-21; Leviticus 25:44-46; Luke 12:47; 1 Peter 2:18); and Eunuchs, who were at first excluded, then welcomed, and then pursued (Cf. Deuteronomy 23:1-4; Isaiah 56:3-8; Acts 8). Other examples of the Bible's progressive revelation include women's rights, interracial marriage, illegitimate children, war, capital punishment, gender diversity, LGBTIQA+ rights, and dozens of other examples demonstrating that the Bible is not a static book.
God's Final Revelation
If the Bible is motionless, and every part of it equally applies today, we're in serious trouble. But, if it is active and developing, we can equate troublesome stories to how ancient people viewed life.
They were nomadic tribes that were often at war. To them, God was a warrior who gave them victory over their enemies and endorsed their enslaving captured enemies. They saw God through the culture of their day. God met them where they were but then took them on a pilgrimage of discovery and understanding.
Jesus is God's final revelation to humanity, showing us what he's like – a redeemer who does not kill or destroy. John Wesley said, "As the full and final revelation of God, Jesus is the criterion for evaluating Scripture, the prism through which the Hebrew Scriptures must be read." 
While Jesus affirmed the Hebrew Scriptures as the authentic Word of God, he did not endorse every word in them (Cf. Matt. 5:44). When the disciples wanted to destroy a Samaritan town by calling down fire as Elijah did (Luke 9:51-56), he said, "You do not know what manner of spirit you are of. For the Son of Man did not come to destroy men's lives but to save them."
James and John, the "Sons of Thunder", were ready to consign Samaria to destruction because of the inhospitality of a few people. Jesus clarified that the "manner of spirit" that would exterminate people was alien to God's character. The vengeful spirit that dehumanises, depersonalises and demonises an entire town, nation, or race is not of God.
We must understand the Arc of Scripture and that the Bible is progressing (growing, improving, developing); otherwise, we will cherry-pick random verses and use them to condemn others or shut down conversations. Christians are to live by the Royal Law and the Golden Rule: love your neighbour as yourself and treat others the same way you want them to treat you. That is how the Bible works.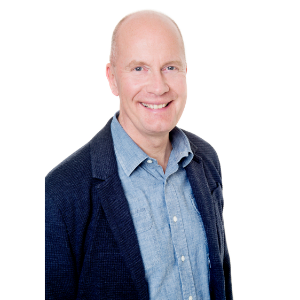 Rob Buckingham
Senior Minister
Share Us