faith
healing
Healing: Answers to Your Questions (2)
19 August 2015 Hits:3724
Last week I addressed two of the most-often asked questions when it comes to spiritual healing: "does God really heal people?" and, "why do Christians get sick?" 

This week let's look at a few more questions and what the Bible has to say about them:
Question Three: Do I have to deny I'm sick in order to be healed?
This question is based on some of the teaching that has, in my opinion, taken positive & negative confession too far.  It's based on a wrong translation of Romans 4:17-21.  The King James (and New King James Versions) translate it as follows: "And being not weak in faith, he considered not his own body now dead…neither yet the deadness of Sarah's womb."  The apostle Paul is speaking of Abraham and Sarah and their inability to conceive.  Notice how the KJV says Abraham "considered not."  This infers Abraham denied the fact that he was too old to father a child and that Sarah was barren.  The newer translations of the Bible, which use older and more reliable manuscripts, translate these verses very differently: "Without weakening in his faith, he faced the fact that his body was as good as dead—since he was about a hundred years old—and that Sarah's womb was also dead."  Denying you're sick doesn't bring healing; facing the facts and then asking God for healing is the Biblical approach.  Jesus always ministered to people on the basis of their honesty.  Consider the blind man in Mark 8:23-24.  Jesus prayed for him once and then asked, "Do you see anything?"  The man replied, "I see people; they look like trees walking around."  On the basis of his honesty "Jesus put his hands on the man's eyes. Then his eyes were opened, his sight was restored, and he saw everything clearly."  What if he'd denied reality? He would have been half blind for the rest of his life!  Genuine faith does not ignore the facts; it does not deny reality.  Genuine faith is honest about the facts and remains strong in God despite them.
Question Four: Why isn't everyone healed when they're prayed for?
If you are a Christian, I believe God ultimately heals you. In chapter 5 of his letter, the apostle James gives the recipe for healing; "is anyone among you sick? Let them call the elders of the church to pray over them and anoint them with oil in the name of the Lord. And the prayer offered in faith will make the sick person well; the Lord will raise them up."  The Lord can raise people up in two ways: physically, by a complete healing that is either an instantaneous event or a gradual process, or spiritually through physical death and resurrection, ushering the person into eternal life without sickness, pain, sorrow or crying; a place where God will wipe every tear from their eyes!  This is ultimate healing – in heaven with Jesus!  The Psalmist said, "Precious in the sight of the Lord is the death of His saints" (Psalm 116:15).  I always pray for healing and life.  If God brings physical healing, I don't take the glory.  If He doesn't, I don't take the blame!  My job is to pray in faith.  God's work is to raise the sick person up either physically or spiritually according to His sovereign will.
Consider these words from Isaiah 57:1-2, "The righteous perish, and no one takes it to heart; the devout are taken away, and no one understands that the righteous are taken away to be spared from evil.  Those who walk uprightly enter into peace; they find rest as they lie in death."  Sometimes death is a kinder option for a Christian person in order to spare them from a difficult future.  We need to develop the same eternal perspective as the apostle Paul in Philippians 1:19-26.  We are strangers and pilgrims on earth, just passing through!  Don't hold onto this life too tightly.
Question Five: Is it a lack of faith for a Christian to see a doctor?
The answer to this question is also found in James 5, "…to pray over him and anoint him with oil in the Name of the Lord."  In this verse we see the wonderful link in the Bible between faith and medicine – pray and anoint with oil.  Pray means that we always seek God first for the answer to any need we may have. "Anoint" means "to pour or massage." "Oil" in Bible times was often used for medicinal purposes (cf. Luke 10:34).  God is not anti-doctors and medical science.  In fact he chose Dr. Luke, the "beloved physician", as one of His key church leaders and the author of Luke and Acts.  Doctors and medically trained people can treat many conditions successfully; diagnose a condition so you can pray more specifically; and confirm that a healing has taken place.  Many times Jesus told people to show themselves to the priests, the ones who could confirm a healing had happened and thus declare a person to be clean.  Of course, Medical science still has its limitations.  It is sometimes when doctors can't help that God steps in.
Question Six: Should I throw away my medicines as a step of faith?
Simply "NO", because doctors and medicine are ways that God heals people.  It's important to realize that many medicines are found in nature.  God created them in the first place and people have merely discovered and refined what God placed in creation.  The Bible says, "Every good and perfect gift is from above, coming down from the Father of the heavenly lights, who does not change like shifting shadows."  Medical science and healing professions and techniques are a good gift from God.  It can be dangerous to take yourself off some medicines, so consult with your doctor first.
Question Seven: Are all illnesses, particularly mental illness, demonic in origin?
I've heard this question particularly amongst Pentecostal and charismatic Christians over the years and it shows a massive amount of ignorance of mental illnesses especially.  Matthew 4:23-24 identifies various kinds of sickness and disease.  People who were (1) ill with various diseases; (2) suffering severe pain; (3) Demon-possessed; (4) having seizures – sudden attacks of a particular disorder and (5) paralysed.  These five categories cover the main areas of sickness, disease and various conditions that many people still face.  Notice that demonic spirits harrassed some and that still happens today as well.  The discerning person will prayerfully discover, often with the help of medical professionals, what the cause of a sickness is and then seek the best way to bring healing wherever possible.  Labelling people who are sick or mentally ill as demon possessed, can often aggravate the distress that is already being experienced. It also brings unnecessary condemnation and anxiety to the one who is suffering, as well as to those who are caring for them.
If you are helping someone who is sick here are a few things to remember:
Don't constantly ask them how they are.
Don't ask if they are feeling better.
Don't make every conversation about their sickness.
Don't define a person by their condition.
Don't quote Scripture verses at them. Let them find their own comfort in God.
Ask what they are believing for and then stand in agreement with them.
Weep with those who weep.
Let them know that you love them and are praying for them.
Don't be guilty of over-caring.  Look after yourself too.
If you visit someone who is sick don't stay too long.
Find some practical ways to help.
Don't offer advice that conflicts with medical professionals.
Don't condemn people by making thoughtless statements.
Be kind, compassionate, loving, gentle and understanding.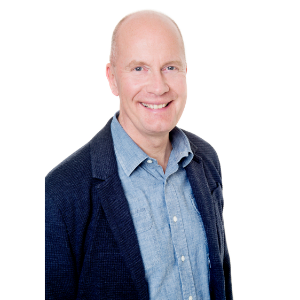 Rob Buckingham
Senior Minister
Share Us