Social media
Facebook Foul-ups
1 September 2010 Hits:5184
It never ceases to amaze me what some people post on social networking sites like Facebook – as if the rest of the world can't see!
Even some people at Bayside Church have made statements or posted pictures that have surprised me for two reasons.  The first reason is for the lack of wisdom displayed and the second is because the post reveals a behaviour or character issue that is inconsistent with the person's Christian confession.
It's not surprising then that some of this "over-sharing" on Facebook has led to an overabundance of evidence in divorce cases.  The American Academy of Matrimonial Lawyers says 81% of its members have used or faced evidence plucked from social networking sites such as Facebook, MySpace, Twitter, YouTube and Linkedin over the last five years – 66% of them from Facebook.
About one in five adults use Facebook for flirting.  I personally know of five marriages that have broken down over the past year because of inappropriate online activity.  And these are Christian couples!
There have been cases where children have been asked by one parent to "de-friend" the other parent because of separation or divorce.  Some of the other gaffs include:
 Husband goes on Match.com and declares his single, childless status while seeking primary custody of said nonexistent children.
 Husband denies anger management issues but posts on Facebook, "If you have the balls to get in my face, I'll kick your ass into submission."
 Mum denies in court that she smokes marijuana but posts partying, pot-smoking photos of herself on Facebook.
 A woman accuses her spouse of adultery and he denies this in court.  Meanwhile the girlfriend posts pictures of her and the man on Facebook!
And so on it goes.  It's the "Second Life Syndrome" where there's a disconnect between what a person is in real life compared with who they are online.  They live in a dream world, with a picture of who they'd like to be and who they wish they were.  Not one of us will attain perfection this side of heaven, but there is great peace in living a life without guile and hypocrisy – where what you see is what you get.
Facebook is an excellent site if used properly.  The internet likewise offers great benefits and resources.  But many good things can be a curse when not used properly.  If you find yourself struggling with "Second Life Syndrome" please seek help from a trusted friend who can hold you accountable. Don't become another statistic from a Facebook foul-up.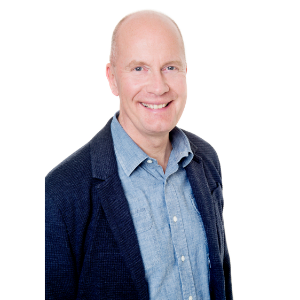 Rob Buckingham
Senior Minister
Share Us