Cross
Jesus
resurrection
the Church
Did Jesus Die for Everyone?
31 May 2023 Hits:2277
In last week's blog, I explored the principal theories offered to describe and define the atonement, what Jesus achieved on the cross. There's one more belief that requires more space than I could have given it last week, so that's the subject of this blog ~ the limited atonement theory.
Defined
The idea of limited atonement is a theological doctrine associated with Calvinism or Reformed theology. Limited atonement suggests that Jesus' sacrifice on the cross was intended only for the salvation of a specific group of people who are "elect" or the "chosen."
However, limited atonement is debated among Christians, and there are valid arguments against it. Like me, those who disagree with limited atonement argue for a broader understanding of God's redemptive work and emphasise the universal scope of Christ's sacrifice.
Defended
The concept of limited atonement is defended by its proponents through a series of clever arguments. For example, they say that the Israelite sacrificial system, the prototype of atonement in Scripture, consisted of offerings given to Israel alone by God, to be performed by Israel alone to God, and whose benefits applied to Israel alone to the glory of God. In other words, it was limited.
In the New Testament, the limited reach of salvation is supported by verses like Matthew 1:21, "Jesus…will save his people from their sins." "His people" being the Jews.
John 10:11 is also quoted in support of limited atonement. Jesus said, "I am the good shepherd. The good shepherd lays down his life for the sheep." Jesus goes on to distinguish between those who are His sheep and those standing there who were not (v.26), suggesting that his atonement does not apply to them.
In Romans 8, while reflecting on Jesus' death (32), Paul asks: "Who will bring any charge against those whom God has chosen?" (33) Limited atonement supporters use these verses to say that Christ's death is restricted to the people God chooses, and not for everyone else.
Denounced
While it's true that the Jewish sacrificial system was just for Israel, God's intention through Israel was that "all peoples on earth will be blessed through you" ultimately, I believe, that blessing came through Jesus the Messiah.
Matthew's statement that Jesus came to save his people from their sins is the same. One occasion, Jesus stated, "I was sent only to the lost sheep of Israel." He said this to a Gentile [Canaanite] woman who asked Jesus to heal her daughter. It's a fascinating discussion in which Jesus banters with the little lady and draws out her great faith. He compliments her and heals her daughter showing that he did NOT just come for Israel but for Gentiles too.
Some of Jesus' final words express this truth: "Go and make disciples of all the nations." Nations (ethnos) refers to the world's Gentile people groups. Why would Jesus instruct his followers to "Go into all the world and preach the gospel to every creature" if, in fact, he only intended to save Jewish people? The gospel is universal in scope.
Demonstrated
Rather than Jesus' work being limited, it is the opposite. Here are some of my reasons for this belief:
God's desire for all to be saved: The Bible repeatedly expresses God's passion for the salvation of all people. For instance, 1 Timothy 2:4 says God "desires all people to be saved and to come to the knowledge of the truth." The idea of limited atonement conflicts with this inclusive message.
The universality of sin: The Bible teaches that all humans are sinners and need redemption. Consider Romans 3:23 "For all have sinned and fall short of the glory of God." If sin affects all people universally, Christ's atoning sacrifice should likewise have universal significance. And let's not forget the next verse, "and all are justified freely by his grace through the redemption that came by Christ Jesus." Notice the word "all." ALL have sinned; ALL are justified. Not a limited few.
God's love for the world: One of the most well-known verses in the Bible, John 3:16, speaks of God's love for the world and offer of salvation to all people.
The extent of Christ's work is evident in John's statement in chapter two of his first epistle. The entire chapter refutes the idea that Jesus' death was in some way to appease God's wrath against us. John writes, " [Jesus] is the atoning sacrifice for our sins, and not only for ours but also for the sins of the whole world." Christ's sacrifice is not limited to a specific group of God's favourites. Everyone is welcome and worthy, including YOU.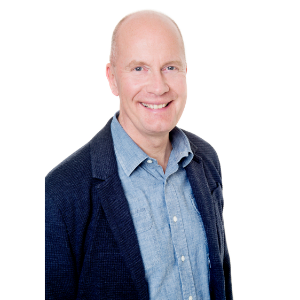 Rob Buckingham
Senior Minister
Share Us