Christian
equality
Holy Spirit
Leadership
Are All Christians Equal?
1 July 2020 Hits:2115
I had an interesting conversation last week with a member of Bayside Church. The discussion was around the standards we have in place for people in leadership, especially those in worship & teaching, youth & children's ministries. During the conversation, he said to me, "but surely everyone is equal. Why do you have different standards for different people?" Or words to that effect.
It's a good question and one I thought would be helpful to blog about. Let me say upfront that equality, or the lack thereof, is a constant theme throughout the Bible. The Bible's revelation is on a trajectory that led ancient people toward greater and greater equality. We are still on that path today, with civil and religious movements speaking up for justice for the marginal. We're witnessing that in our world right now.
Equality in Church
But in the church, is everyone equal? Should there be different standards for different people? The answer to both questions is a resounding "YES." All Christians are the same, but different. In the church, as in society at large, different functions require higher standards. For example, we expect more from our political leaders than we do from a labourer. It doesn't mean that the labourer is somehow less than a politician, it means that the politician has a greater responsibility, which necessitates higher standards.
So it is in God's church. I believe that "there is neither Jew nor Gentile, neither slave nor free, nor is there male and female, for you are all one in Christ Jesus" (Galatians 3:28). The New Testament Scriptures break down walls of racial, gender, and economic inequality. Sadly, imbalance in these realms is still alive and well in some churches. But we need to realise that, even though all Christians are equal, there are functional differences that demand higher standards.
Gifts Carry Responsiblity
Consider the teaching gift which I operate regularly (even in writing this blog). The teacher of God's Word is held to a greater standard. So much so that the apostle James discourages people from desiring the teaching gift: "not many of you should become teachers in the church, for we who teach will be judged more strictly." When I stand before the judgment seat of Christ, I will not only give an account for my own life, but also for what I've built into the lives of others.
The apostle Paul goes to great lengths in his pastoral letters to point out the same thing (1 Tim. 3:1-13). Pastors (elders, overseers, bishops) and deacons (those who assist the pastors in caring for God's people), have a high calling with considerable responsibility. Therefore, there are greater expectations:
Faithful to their spouse if married. Celibate if single.
Above blame and accusation. Living a consistent life.
Free from addictions, self-controlled, and modest.
Hospitable and able to teach the Word.
Not quarrelsome but gentle and peaceable.
Not in love with money.
A person who manages their own family and household well.
A person of deep, godly character.
Not a new convert, but mature in the faith.
Of good reputation with those outside the church.
It's quite a list that I take soberly as I'll be judged by these standards on the Day of Jesus Christ. While we would certainly look for these same qualities to be found in every Christian, the Bible demands them in those who aspire to leadership.
The Burden of Leadership
And so, at Bayside Church, while everyone is equal and everyone is welcome in God's church, not everyone will be welcomed into leadership. There are higher standards and expectations for those in the public eye: worship leaders (musicians and singers) and teachers of the Word.
Everyone who serves at Bayside needs to go through a discipleship program and gain a "Working with Children Check". We have higher expectations for those who serve in children's and youth ministries because we are on our guard against predators. People who serve God and his church in these ways are held to a higher standard and will undergo a stricter judgment.
A well-known Melbourne building is the Arts Centre. The outer roof of the building is low and wide, then rises in the middle as a 162 metre Spire. This is an excellent picture of the church. As with the Arts Centre roof, the church's welcome is broad. No matter the lifestyle or background, everyone is welcome. All are equal. But those who aspire to serve in public and leadership roles should not be blinded to the truth that they will be held to high standards in a way that others are not.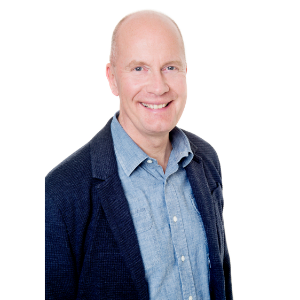 Rob Buckingham
Senior Minister
Share Us